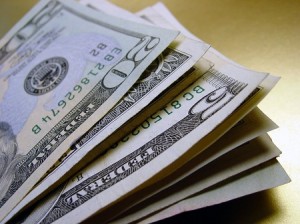 Gaining a good business credit record has a huge number of benefits for your business. On the one hand, it enhances the amount you can invest in your day-to-day operations. You can buy communications and IT equipment, providing a better working environment for your employees. On the other, it can have fantastic financial implications, helping to position your company far better for payment terms with new product suppliers.
It can also fund your accounts receivable and help you with those all-important marketing and PR campaigns to bring you in more profit. The best benefit though, is that you can get much better interest rates and credit terms from future lenders, and any banks you're associated with.
Once you know how to secure your business credit though, what can you do to improve it? Here are the top three ways to go about it:
1. Apply well in advance.
It's always best to apply for credit before you need it. This is because banks will always look at your history when they generate a new business credit report to assess an application. The longer you have been with them, the more credit payments you have successfully paid back, and the more companies that report you to pay on time through your credit profile, the more trusting they will be of supplying you with larger sums of money.
If you've just gotten your business financing and are planning on using it in a couple of years' time to fund a large project, it's a better idea to start now with a small amount, and build up a good track record.
2. Don't put all your eggs in one basket.
It's hugely important that you build relationships with more than one bank or vendor. They can frequently change policies, cut your credit allowance without warning, or some will simply be harder to deal with than others. You can create great personal relationships with smaller banks, but reap the rewards, products and services that come as standard with much larger vendors. It helps to have both, giving you peace of mind as well as more options.
3. Educate yourself.
Whether you're first starting out or you're a well-established company, business credit can be a difficult thing to navigate without the know-how. There's a lot of tricky terminology as well as large amounts of documentation involved, so don't be afraid to reach out to experts for some more training on the subject. By being savvy with your spending and up-to-date on vendor offers and so forth, your business credit rating will be in much better shape. Why not look into joining a business credit workshop, where you can get tutorials, monthly coaching and great advice?
Thanks for reading these three top tips for improving your business credit score. We hope you found them useful; if you've recently been approved for business credit, we'd love to hear about your experience, so please feel free to leave a comment.