Visualizing Success For Your Business: 3 Tips Before You Seek Financing
By Jay DesMarteau, head of small business and government banking distribution for TD Bank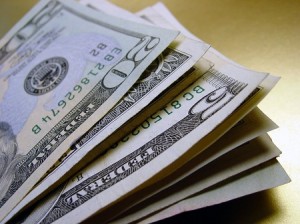 Last year the U.S. economy saw the reversal of a troubling downward trend in small business development that began in 2010. According to the Kauffman Index, which measures the economic impact of American entrepreneurs, new small business creation experienced its largest year-over-year growth in 2015, resulting in around 530,000 new business owners per month.
Operating a business comes with challenges and opportunities throughout all phases of its development and growth. All owners encounter uncertainty at some point, but these can be better navigated with a strong vision and plan for the business that can serve as a map for future operations.
TD Bank's 2015 Small Business Survey found that while most small business owners handle their businesses' bookkeeping, two in five are unsure about their financing strategy and how to seek additional credit. This can directly impact a business' growth trajectory, an area of apprehension for more than 40 percent of owners. With these concerns in mind, how can small business owners effectively approach and secure the financing they need to execute their visions?
1. Develop a business plan.
Beyond keeping tabs on your financials, a detailed business plan can be extremely useful to communicate your strategy and demonstrate your business' long-term potential creditworthiness when meeting with lenders.
Incorporating visuals can further enhance a business plan. A recent TD Bank study on the power of visualization found that nearly two-thirds of small business owners believed that using images to direct and inspire them during the planning process significantly impacted business outcomes. Among those owners who used visuals in laying the groundwork for their operations, three-quarters felt that their business was where they wanted it to be today, compared with just over half of owners who did not employ these aids.
2. Maintain accurate records.
Accurate financial records are necessary when applying for financing of any kind, from a line of credit to a long-term loan to a commercial mortgage. These records should show your sources of business income, cash flow and current business debt. In addition, archiving your tax returns for at least three years give banks further insight into the stability of your business.
Beyond your business financial records, small business owners need to be aware that their personal credit will also be factored into lending decisions. Bankruptcies, prior judgements from creditors, late payments or a lack of a credit history can be obstacles when applying for financing on behalf of the business. These blemishes on personal credit can be indicative of an overloaded debt-to-income ratio or an inability to make timely payments on large obligations, which will be factored into the business credit decision. A one-on-one consultation with a lender can provide more insight into how these factors impact your application and what options suit your business needs and credit profile.
3. Consider different types of credit options.
Despite the influx of small business growth in the marketplace, a common misperception lingers among small business owners that banks aren't lending, or the process to secure a loan is too complicated. This is not the case.
The Small Business Administration (SBA) loan program, for instance, administered by a select group of lenders, can provide alternatives for business owners whose credit and underwriting needs may not be adequately met by traditional bank loans. Working with an SBA preferred lender with experience in these loans, such as TD Bank, can provide expert guidance in determining whether an SBA loan or some other financing option makes the most sense for your business.
By meeting with a lender one-on-one, you can discuss your business' unique needs and history to determine a financing solution that will work with your long-term goals. According to TD's visualization study, nearly two thirds of small business owners who use images to map out their business plans feel the practice helps to solidify the strategic direction their business takes. Whether you use visualization tactics or have another tried and true practice for inspiring success and driving results, having a clear plan is essential before you seek additional financing for your firm.
Jay DesMarteau is the head of small business and government banking distribution for TD Bank. DesMarteau leads teams that provide in-depth expertise for unique, small business customer sets of the regional commercial bank at TD. His group provides small business banking products and services across a variety of industries, including the healthcare and restaurant franchise industries.

This is an article contributed to Young Upstarts and published or republished here with permission. All rights of this work belong to the authors named in the article above.