by Dan Colgan, founder of Rock Paper Team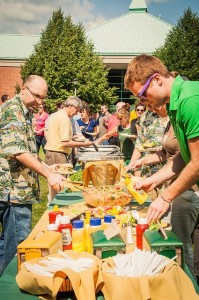 Corporate team building is a great way for companies of any size to discover new ways of working that can transform their business environment. Team building activities build skills and strengthen teams, while promoting synergy and bonding between employees and team members.
These events allow people to work together to solve problems, reach a common goal or create something new. They put teams in a very hands-on situation where they have to exercise good communication and learn about each other's strengths, all while having fun and making memories. These experiences bring people closer together and allow them to form lasting ties with each other. And when employees feel closer outside the office and feel like a team, even when they aren't working on a business project, they work together more effectively and are more productive at the office.
The bonds formed during corporate team building events translate into endless benefits at work. The event that's right for you and your company depends on your team's size and the skills you want to foster during team building. Scavenger hunts, game shows, community service, dance lessons and art classes are all great activities to encourage and promote bonding between employees. Most people think of corporate team building events as something that happens only during employee onboarding programs, but companies can always benefit from the strong ties formed outside the office.
Businesses that have relocated can explore their new neighborhood, even if the team has worked together for years; and these events can serve as great ways to celebrate achievements, bring special teams closer together, and help employees refocus and have fun beyond the usual happy hour.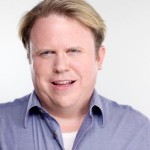 Dan Colgan is the founder of Rock Paper Team, a team building company that blends customized, interactive experiences with clients' goals and objectives. Dan leads events and offers workshops for corporations, wedding parties, educational institutions and non-profit organizations that include Picture Scavenger Hunts, Blind Wine Tasting, Sand Sculpting and many more to facilitate team building and effective communication. Dan has 20 plus years experience and his clients include Priceline Group, JP Morgan and Facebook.