By Greg Waldorf, CEO of Invoice2go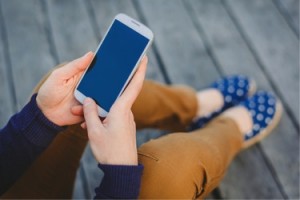 Ever struggle to stay organized and keep your operation running smooth when you're always on the go? Technology has changed how we work, making it possible to get work done from anywhere. While you may no longer need an office, the 'back office' part of your business never sleeps, and how you manage it must be as mobile as you are.
If 2016 is turning out to be a year on the road, here's what you can do to stay on top of your game, stay organized, and look professional in the process:
Goodbye paperwork.
When your dashboard is your desk top, paperwork is the enemy. And the cloud is your best friend. Use tools like Google Docs and Dropbox to put everything in the cloud so you can search, view, edit and share your important documents from wherever you are. The cloud gives you safer storage too. If you have everything saved on one device, you run the risk of losing important work if that device gets lost or damaged.
Make mobile apps work for you.
The more productive you can be while traveling, the less work you'll have when you get home. Virtually every business task you do during a typical day – from quoting and billing customers, to signing contracts and getting paid – can be done via your mobile device. Look into apps that help you take notes and easily keep track of every idea you have during the day, or invoicing platforms that send professional invoices to customers, track jobs and collect payment the instant a job is complete.
There are countless apps out there to minimize stress and maximize efficiency. With a little research, find out which ones work best for you.
Answer calls (without breaking the law!).
Consistent communication is important, and letting calls go unanswered or failing to follow-up, leads to lost business. The solution? Set up bluetooth, a phone cradle or voice commands to answer calls safely while on the road.
If you're trying to manage a large volume of calls on your own, consider enlisting the help of a call answering service or virtual assistants. One cost-effective option is Answer America, a pay as you go answering service, so you can at a minimum ensure calls don't go unanswered when you're traveling down the freeway,or working with another customer and unable to pick up calls yourself.
Be power and wifi prepared.
When on-the-go, you'll find that consistent internet connection and power is hard to come by. And what many don't realize is that no public WiFi in the world is secure. Even an amateur hacker can listen in and steal any data you send and receive while using public WiFi. Invest in a service like Private WiFi, or consider using another Virtual Private Network (VPN) to safely connect to WiFi on the road (click here to find out more about VPN). To address the power issue, invest in a portable charger for your smartphone, laptop or tablet.
Being on the road doesn't have to mean your admin is piling up; it means having the right mobile tools and mindset so that it's effortless to operate your business from anywhere. Take the time to get organized and plan ahead so you can focus on your customers and the job at hand.
Greg Waldorf is CEO of Invoice2go and is responsible for driving global expansion of the business. He has a long history of involvement with leading technology businesses. Prior to joining Invoice2go, Greg was affiliated with Accel Partners as CEO-in-residence. Greg also served as CEO of eHarmony from 2006-2010 where he drove significant global growth through an expansion to 15 countries worldwide.