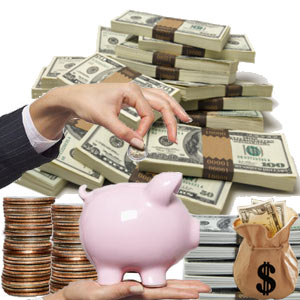 To make your startup a success, you need to have a firm grip on your finances and know exactly where every penny is being spent. But even if your business is doing better than expected already, it's always beneficial to seek out ways you can save money. During the initial stages of your startup, nothing is certain, and it's better to save money rather than spend unnecessarily.
So if you want to save yourself some money and benefit all areas of your business, take a look at these money-saving hacks:
Buy Stamps Online.
Every business needs stamps to complete some of their most essential tasks. It could be sending contracts or paperwork to your accountant. Or sending your products to your customers. But if you're business is going well you could find yourself spending a fortune on postage stamps. You may think that it's difficult to save money on such a necessity, but this is not the case. You can buy stamps at onlinestamp.net and unlike traditional stamps you can print them off yourself. This can save you money on transport to and from the post office, and online stamp prices are often a lot cheaper. You could also save money by reducing the weight of your items by posting them separately.
Use free apps.
We all know how amazing apps can be. But have you considered using them to help your business. Not only can they make your business tasks more convenient, but many of them are also free to download. You could download apps such as Invoice2go where you can create professional looking invoices in seconds. Or Quickbooks to help you stay on top of your business accounts and track daily sales. Facebook and Twitter are obviously highly useful for promoting and gaining interest. You could even use apps such as Indeed or Reed to help you find staff when your business is ready to expand. The possibilities are endless and using apps is something that all business owners should consider using.
Get clever with your marketing.
Marketing and promoting your business is an essential process, regardless of what you are providing. But you don't need to spend a fortune on making your business stand out. You can use competitions on social media to spread the word. Or ask bloggers to review your products so you can gain recognition from their followers as well as your own. You could leave your business card in shops or venues where your target market visits regularly. Another brilliant marketing idea is creating your own Youtube channel. You can use this to show off your products or discuss how your services can benefit customers. These marketing ideas cost little to no money but can make a significant impact to your business.
These hacks are just a few examples of how you can save your business startup money. Every penny counts when your business is in it's early stages. Why not look for other ways you can save money on your startup to see you money stretch even further.