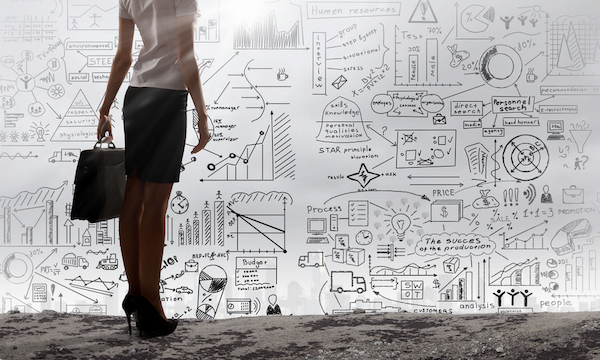 Image credit: Goal oriented from Shutterstock
Starting your first ever business is a time that's packed with excitement and fear in equal measures. Quite frankly, the best way to focus on the first aspect is to remove the latter. And the most effective method to achieve this is through careful planning.
In truth, your business ventures will almost certainly involve a sense of trial and error. However, greater preparations will ensure that you make less mistakes. At a time when many startups fail to make it past year one, this could be the most important element of all.
Here's everything you need to know:
Do Things Professionally.
When starting a company, you'll want to keep costs low. However, you cannot afford to cut corners when it comes to vital legal matters.
Registering the business properly is crucial. Similarly, you need to take responsibility for your finances from day one. Failure to do so will only lead to problems later down the line.
Hire Well.
The recruitment process is the most important challenge that you'll face during those early moments of business. After all, you cannot afford to do everything with one pair of hands. Surrounding yourself with a winning team of employees is vital.
As you are inexperienced in this field, it may be worth using a recruitment specialist. But if your don't want to take this option, you can make good use of LinkedIn and various job boards to help find the very best people for your business.
Keep Costs Down.
The thought of making big money is the driving force behind your business ventures. Nevertheless, it's imperative that you appreciate the role of your overheads too. It's a pretty simple formula, and cutting unnecessary spending will put you in a far stronger position.
There are various elements of the operation that can benefit from cutbacks. One idea we love is to rent cheap cheap office space and then gain a virtual office address to gain the presence of a bigger company. The list of options is almost endless, though. With a little research, you should find the ideal solution.
Think About Transactions.
Brand awareness doesn't make a profit; conversions do. And one of the best ways to encourage greater sales is to improve the transaction process. Investing in an EPOS system will instantly transform your shop floor to make life easier for the customer and the employee.
Likewise, online operations can benefit from incorporating better shopping cart software. Try to accept as many payment types as possible too, as this leaves your business open to a far larger audience.
Go Online.
Even if your startup is an exclusively offline selling platform, it can benefit greatly from gaining an online presence. Using localised SEO can help you gain visibility on Google, which can lead to a sharp traffic increase. After all, most people will use the internet to locate nearby businesses when they're in need of a specific item.
Meanwhile, social media offers a great platform to cast your nets further afield without spending a fortune. Whether you're selling online or not, embracing the internet is a must.