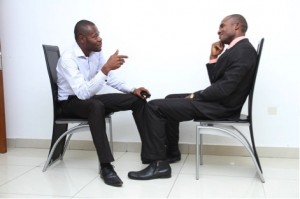 As much as employees must take charge of their own career and not rely solely on their organisation that they are with in order to further their work aspirations, there are ways in which business owners can help individual employees mould their career path and help them become better at their job and more confident in their role, which will directly affect their task output and result in a happier and more successful company overall.
If you are in a senior management position, or running your own small business, here are some ways in which you can help your employees find their career niche – a win-win situation for everyone:
External Studying opportunities.
Investing in each and every one of your employees can only lead to company success! Whether you are offering extra ACCA courses in Singapore for one employee, or a digital marketing course opportunity for another, offering external courses to people working in the company shows them that you are happy to invest in their future in order to upskill them to the best of their ability. Some companies utilise external courses as a part of their reviews or even rewards system, as sometimes these courses can cost an additional fee. Talk to your employee or team member about their work interests, and together come up with some external studying ideas and plans. There is an online course for just about everything, and it is within your (and their) reach.
Management training.
Not everyone wants to be a manager – it might not be the perfect role for everyone. However, offering a compact version of management training might help those who are not sure on how to progress from say a midlevel job role to a senior management job role. It will therefore give everyone in the company an equal opportunity to understand the various intricacies of being a manager – from how to hire someone to how to deal with performance management and oversee a team, as well as how to dismiss someone if need be. Management training is essential for everyone working at your business, as skills learned during these sessions are valuable.
Personality based workshops.
For some, these personality trait workshops might not seem too obvious to the naked eye when it comes to upskilling your employees. However, understanding your own personality will help you understand how your personality fits or does not fit with others, therefore helping you communicate better in the workplace. These sessions also tend to aid employees with their general people skills – letting them understand how to interact with others in the workplace and therefore increasing their confidence. Popular workshops include the well-known and widely Briggs Myers System, which uses the theory of psychological types of behaviour in order to understand perceptions of others.
Hiring Internally.
Many business owners tend to move directly to hiring outside of their organisation in order to locate and utilise the skills that they are looking for. They might however, have the perfect person within their company that is ideal for the role, but has not yet spoken up about wanting to take on that particular job. Maybe they are not yet confident to say so, or they could not know that the job is right for them yet, or even not know that that particular job is being advertised in the company. Opening up the job specification internally could bring about the opportunity to interview some great talent, and there are many benefits to hiring internally (such as no need for initial integration sessions or general company training). 
If an employee is not sure how to advance their career, this can be discussed and set out in performance reviews, which will help them set career path goals for themselves. This, in addition to your help, will propel them further in their career and contribute even further to your organisation.