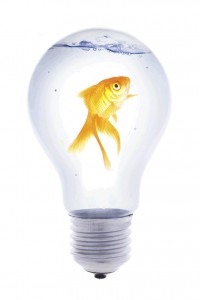 It's one of the most difficult tasks for any business owner. The need to establish a rock-solid and unique marketing campaign is increasing in importance every day. It's getting to the point where many think about their marketing campaigns before they even have a clear idea of what their business is!
There are a lot of different approaches you could take when it comes to marketing. People often focus on Internet marketing. This focuses on content, social media, e-mails, that sort of thing. But there are other, more tangible things you should consider. More physical forms of marketing are something being left by the wayside. Show your creativity.
Every business owner likes to think this company is unique. Show others that you are unique.
A vibrant old-school approach.
Business cards will never go out of style. It's not just that they do wonders for the ego of the person who owns them (this isn't an insult: I have business cards and it makes me feel great). They're also way too useful. Handing someone a business card will always be quicker than someone entering your details onto their phone.
The other thing about business cards is that they allow for unique and personal design. It's a physical object your company hands to others, for marketing purposes. Considered in this way, they're one of the last of a dying breed. Are there similar things you could do? Have you considered postcards?
Sounds odd, right? But companies will need to send out letters from time to time. Why not use postcards? Postcards allow more room for eye-catching design. You could send these to existing customers. If you can think of a reason to send Make sure your postcards aren't just junk mail. There's no point going back to the old-school if you're just going to give people the more annoying equivalent of email spam!
A memorable character.
So, you want to send out postcards. This involves using pictures. What picture would you use for a postcard? You company should have a unique image of some kind. And by image I don't mean in the abstract, 'reputation' sense. I mean an actual image.
Most companies will only go as far as creating a nice logo. But what if you create a character, a mascot? A perfectly designed character can work wonders for marketing, especially if you're able to provide them in plush toy form. Of course, it's not enough to just have some cute character to plaster over your correspondence and adverts. People these days can see right through your attempts to tug at their heartstrings with a cute character. What do we do about that?
Story and humour through the medium of film.
If you want to create video adverts, don't go with cold advertising firms. Try putting out a job opening for a freelance storyteller or video director. There are loads of creative people out there with strange ideas and stories that could go viral if they had the resources to realize them. Would they be willing to tailor the idea to make it something specific to your company? What if the video were to feature that character?
Was the start of your company an amusing story? Maybe one of the founders conceived of the idea in strange circumstances. Why not turn this into a short film? This, along with the other tips, will show that your company has character and invention. And that goes a long way.