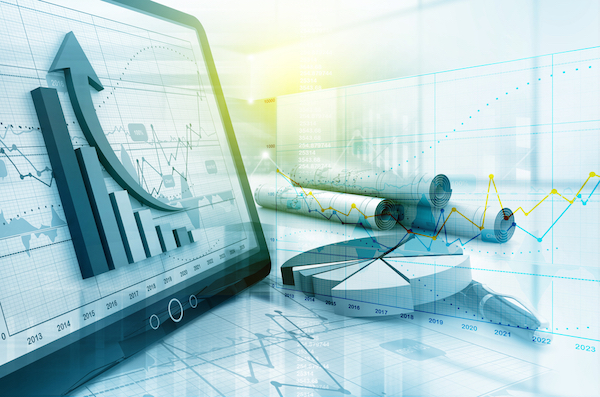 Image credit: Stock market graph from Shutterstock
Over the last years, there has been an explosion of online trading platforms that offer the option to trade online with the best technology and the lowest-priced account that maximizes the premium features your customers can actually use. There are all sorts of online brokers for every kind of trader and in such a competitive field you have to come up with the proper approach to building strong customer relationships.
Mobile stats are compelling.
Research shows that 97% of consumers search online for products or services, 70% compare prices, 88% are influenced by an online review, and 91% engage in repeat business because of a positive customer experience. Also, 80% of consumers have used a smartphone to shop, 96% have researched a product on their smartphone and 73% of mobile searches have led to store visits. Furthermore, more and more businesses are abandoning the brick-and-mortar scheme to embrace an online presence
As shown in the chart below, since 2013, there has been a 10% increase in the time spent on the mobile web. Consumers are increasingly becoming tech-savvy and as a business owner, you cannot afford to lose prospect customers because you failed to make your online presence known. Your website is the core of your online presence as it contains all the key information about your business. Future customers want to know what you are offering and you should make sure they get the message in a clear, concise way.
Adapted from Statista.com
Ensuring that your website is "mobile friendly" is absolutely essential for higher Google rankings. Based on specific keywords that you use in your online platform and depending on how often you use them, Google ranks your web page higher or lower than your peers. The higher you are ranked, the more traffic you will drive to your web page, thereby putting your web page on top of the competition. As shown in the chart below, global mobile traffic data through 2020 are expected to increase 727%, suggesting the increasing use of mobile to enhance the shopping experience. In an online trading platform, like for instance 10trade, this becomes essential as the core of your business depends on increasing online engagement. Customers seek for personal interaction and are willing to do business with you if they feel appreciated and highly valued. If your customers are online, you should be too.
Adapted from Statista.com
ROI of Customer Experience.
Modern businesses are embracing the fact that customers' perceptions have a profound impact on business metrics ranging from brand equity and customer loyalty to increased revenue and cost savings. The ROI of Customer Experience measures customer loyalty based on a range of factors. Customer experience leaders seek to maximize the return on customer experience investments through shaping interactions that cultivate loyalty. Great experiences are intentional and emotional; they don't just happen. Thereby, besides nailing the basics, you should minimize customer frustrations and shape customer impressions through cognition. Understand your customer, realize how your customers interpret their experiences and offer them a highly quality service that will make them loyal to your business.
Focus on emotional associations.
For most businesses, developing a positive customer experience is directly related to their future stream of revenues. Highly satisfied customers can help your business create more personalized relations with the aim of driving repeat business. Emotional associations are created either through direct customer experience or through a well-established web page that sustains strong customer relationships.
Pine and Gilmore in their book, "The Experience Economy", claim that one of the major characteristics of the experience economy is that consumers become engaged in a "personal" way. The authors make a compelling case that today's customers want and expect to be "positively, emotionally and memorably impacted at every level of their commercial existence." This means that you, as a business owner, are expected to develop and demonstrate higher levels of emotional competency.
Whether established directly or indirectly, emotional associations are important when used to brand your business services. Consumers are sensitive and able to understand if you can provide them a hassle-free experience. Think like your customers think, be in their shoes when they enter your online trading platform and feel how they feel when they interact with you.
In conclusion, strong customer relationships are the lifeblood of any business. Satisfied customers can turn into loyal advocates and increase your sales revenues through word of mouth advertisement in no time. Yet, for your business to be successful it takes a profound focus on how you define, implement, and manage the customer experience. Online trading is one of the most prominent fields to build strong customer relationships, so make sure to use every little chance you get to shine.