by Tony Schubert, founder and CEO of Nerdigital Marketing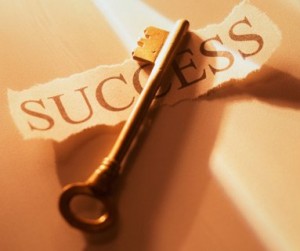 Small businesses can't achieve success overnight. It takes a lot of hard work behind the scenes in order to become successful. Starting a business means having to compete against established brands on the market. One needs to hire the services of a startup marketing company to ensure that the business is able to achieve the short term goals and prepare them for the future.
Small business owners must make sure that every effort is well-planned and executed properly. It is also important to realize that traditional marketing strategies are no longer applicable today. Times have changed, and businesses need to adapt in order to survive.
Startup marketing today requires the right combination of content marketing and PR. Below are the keys to marketing success for startups:
1. Create an Engaging Web Design.
Whether it is a brick and mortar store or an online business, it is important for a small business to invest in a great web design. The website reflects the company. It is more than just the brand's online presence, it is represents what the company is about. Entrepreneurs should not just focus on affordable SEO; they should first consider the design of the website. While it is true that content is king, no one will be able to see the content if visitors are turned off, by the way, the site looks.
2. Choose a Market.
Some business owners believe that everyone will like their products and services. In their minds, their products are the best on the market today. But in reality, only a small portion of consumers is interested in the product. And in order to prevent wasting time and money, it is crucial for businesses to identify their target market. This is a tedious task, but a startup marketing company can help business owners help them with it. They will be able to find out the market size, market wealth, market competition, and the value proposition. These factors can help the owners choose a market.
3. Define Keywords.
Right from the start, the startup must define the keywords to be used for social media, online marketing, and blogging. The keywords must be a list of words and phrases that are relevant to the brand. The list must be composed of three to five keywords that describes what the company does, and what it has to offer. Keyword research is one of the services that an affordable SEO provider can do for startups.
4. Foster Strategic Partnerships.
One of the things that startups need to do is to align the business with an established brand. This can help the company gain some credibility right off the bat. It is important to choose a partner that complements the products and/or services that one has to offer. That way, the partnership provides mutual growth to both parties. Business owners can opt to offer monetary incentive as referral fee.
5. Embrace Social Media.
In the past, startups don't need to worry about social media. They just need to look for affordable SEO services as part of their online marketing strategy. But today, businesses must have a strong presence on Facebook, LinkedIn, Twitter, and Google+. When starting a company, the business owner is creating networks of people. These already exist on various social media platforms. The company must be able to engage on social networks as aggressive as possible. It is important to make people interact with the brand online.
6. Respond to Emails and Social Inquiries ASAP.
It is important for entrepreneurs to respond to emails as soon as possible. Responding in a quick manner is a must for all businesses, no matter what their size might be. Customers feel they are taken care of when someone from the company responds to their inquiries right away. If the company neglects their customers, their reputation will be affected. It is important to monitor emails and social media accounts at all times. Failure to respond to messages can turn into a disaster. It is good customer service to provide a respond as soon as possible. And when the customers are happy, then expect them to share their positive experience with the company on social media.
7. Develop Branded Content.
Another great way to market a startup is by developing branded content. The problem with most small businesses is that they don't have the resources to develop content for themselves. The good news is that there are affordable SEO providers that can develop branded content for the startup. When done right, branded content can establish the business owner as an expert. While branded content is non-promotional, it can greatly improve the reputation of the business among peers and the customers.
Startup marketing is never easy, but when it is done properly, the rewards are huge. And with the help of a startup marketing company, the business will take off and achieve their goals in no time.
Tony Schubert is the founder and CEO of Nerdigital Marketing. He strives to increase his knowledge in online marketing and build Nerdigital to a thriving small business marketing company. You can follow him on twitter at @nerdigitalmktg.