by Steve Smith, U.S. Chief Operating Officer at Esker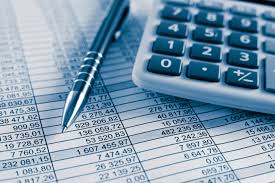 The efficiency of your accounts payable department can have a significant impact on your business's financial stability and reputation among clients and vendors. However, even the most talented accounts payable team can present inefficiencies that cost your business unnecessary time and money.
Here are just five of the benefits accounts payable software can provide your business:
1. Reduce costs.
Every invoice processed through an accounts payable department presents some kind of cost. Consider the amount you pay accounting staff to do their jobs, and how the majority of that pay is spent when manual processes are in place. For example, experts at consulting firm RPI Consultants estimate that the average accounts payable team member is paid a salary of about $45,000. Because manual accounts payable processes are often tedious and time-consuming, RPI experts estimate that a business ultimately pays about $60 just to process an invoice; 75 percent of that cost is associated with basic data entry.
Accounts payable software can ease this burden from your accounting staff, with tools like invoice image capture, which eliminates the need for manual processes like data entry and reduces the likelihood of human error. Not only will your accounts payable staff have more time to focus on more sophisticated business functions that impact your bottom line; but improved efficiency allows you to better manage the size of your accounts payable department — even as your business grows.
2. Eliminate bottlenecks and delays.
Manual invoice tracking and approval processes inherently delay workflows. For example, if a manager must provide sign off on an invoice before it can be processed but is out of the office on business travel, he or she can access the accounts payable software remotely from anywhere, to provide the approval required. Accounts payable software also allows you to schedule electronic notifications to alert those who need to be involved in the workflow of an invoice's status, and reminds them their sign off is needed before the task can be completed if they don't respond within a certain time frame. 
3. Improve collaboration.
Accounts payable software improves transparency with a real-time status view. Any member of your team who has access to the accounts payable software can quickly see what phase an account is at any given time. Instead of wasting time researching what someone else in the department has or hasn't done with an invoice or trying to decipher what functions need to be completed to move processing forward, accounts payable software provides an accurate, real-time view of all the activity that has taken place with an account or invoice.
4. Improve customer service.
Your vendor relationships are important, and accounts payable software can ensure they remain in good standing. If one client requires a different approval flow or cadence than your typical processes entail, for example, accounts payable software allows you to customize workflows to reflect those needs. The ability to view account information in real time, including remotely with a cloud-based system, ensures that you can provide your clients with accurate answers to questions whenever they arise.
5. Eliminate paperwork burdens.
Paperwork costs your business directly and indirectly: Not only must you pay to store paper records, you must absorb costs associated with printing, mailing and cutting paper checks. Accounts payable software allows you to capture digital images of invoices, reducing the need to keep cumbersome files of hard copy invoices, which could easily be lost, misplaced, destroyed, or stolen. When you choose an accounts payable system with cloud-based features, you can be confident that your technology is secure and protected, even if you don't have a full-time IT team on staff.
As U.S. Chief Operating Officer at Esker, Steve Smith is responsible for all operations in North, South, and Central America. Esker is a global leader in the business software industry. Their main focus is to help organizations around the world automate their manual business processes and increase their productivity.