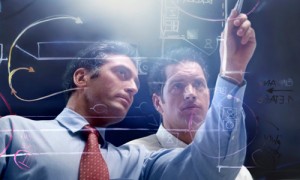 As the owner of a start-up, you must make dozens of important decisions. Your decisions about finance may have the biggest impact on the success or failure of your company. To succeed, you need to have some financial tools in place from the very beginning. You can use these tools to monitor your finances and make informed decisions.
Critical tools for financial planning
Many companies struggle, because they don't have financial tools in place when the business starts. If your business grows quickly, you need systems in place to track your finances. Here are three useful tools you may need:
Business planning software:
Every business owner needs to write a formal business plan. Even if you don't need outside funding, you need to document what you'll sell, the size of your market and the cost of your product. Software makes this process much easier. You can find some great software choices that are inexpensive.
QuickBooks online accounting software:
Once start your business, you'll need to record accounting transactions. It's important to record your transactions as soon as they occur. If you fall behind, you won't be able to generate accurate financial reports. QuickBooks is an online accounting system that's easy to use. You can quickly learn how to post transactions. QuickBooks is cloud-based, and also has a mobile app.
Funding source:
Many businesses need a funding source. You may be able to obtain a line of credit at a bank, or sell ownership in your business. You can also use factoring as a funding source. Factoring is the process of borrowing money, using your accounts receivable as collateral for the loan. Assume, for example, that a company wants to sell receivables with Universal Funding. Universal would loan the company money based on its receivable balance. When clients pay their invoices, Universal would collect the money and then charge a fee for this service.
If you have these tools in place, you'll be in a better financial position when your business starts operating.
Monitoring your finances and making decisions
As you manage your business each month, you need systems in place to monitor your finances. You'll also need to take action, based on your financial results. Try these strategies to stay on top of your activity each month:
Create a budget for the year:
Your budget should include the fixed costs you incur to run your business each month. Say, for example, that you manufacture kitchen tables. You need to budget for the cost of operating your factory, including your building lease, utilities and payroll for your staff. You also need to budget for the cost to produce each table. That would include the raw materials (wood and metal) and the labor costs.
Cash inflows required:
Your budget should also include how much cash you need to operate each month. Assume that your fixed costs are $200,000 per month. Your cost to produce one table is $500. You need to forecast how many tables you'll sell, and how quickly you'll collect your receivables. This process will help you determine if you have sufficient cash to operate for the month. If you don't, you may need to consider some of the financing options discussed above.
Compare your budget to actual results:
You can input your budget and cash flow assumptions into your accounting system. At the end of each month, generate a report that compares your actual results to the budget. Use that information to make changes that will improve your results. If you paid more than you budgeted for raw materials, for example, consider getting a bid from a second vendor.
Owning a start-up can be very challenging. Use these steps to put an effective financial system into place. These tools can help you manage your finances and grow a profitable business.