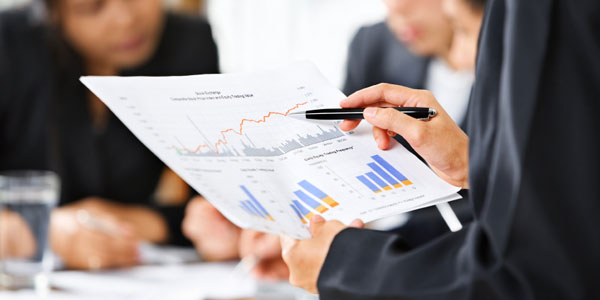 by Jeffrey Camp, President and CEO of Ox Bonding
Transitioning a business concept into a company is a difficult process for many entrepreneurs; how do you gauge whether or not your concept will be successful? Any new enterprises, business endeavors, and start-ups begin as a concept, an idea for a product or service that is of value to the consumer.
Using some key metrics called Key Performance Indicators, or KPIs, can help to manage and evaluate your company and measure if your service, product, or business provides something to your target market that is new, needed, better, more convenient, or cost-effective.
Here's some advice on using Key Performance Indicators (KPIs) to measure and determine the potential of your business concept:
What are KPIs?
KPIs are helpful to entrepreneurs in understanding how their business is performing, especially when it is just starting out as a tool to measure growth. While the specific indicators used in evaluation will vary from company to company and industry to industry, they typically have some common elements.
Many organizations find that using KPIs at multiple levels can assess their success at reaching business targets. A Key Performance Indicator should demonstrate how effectively a company is achieving key business objectives, through measurable markers and goals.
As an example, the mobile phone industry closely tracks ARPU (Average Revenue per User) while the hotel industry tracks RevPAR (Revenue per Available Room). These are used to see if new users or new rooms are as productive as older ones. At Ox Bonding, we often focus on Net Profit Margin, or the profit generated from each dollar of revenue that is brought in.
Developing your company's KPIs.
When formulating KPIs, your team should start with the basics. Some things to keep in mind before you begin to develop your indicators for your organization include:
A basic understanding of what your organizational objectives are.
The ways that you and your team plan on achieving them.
Who is best-suited or most-equipped to act on this information.
This should be an interactive process that involves participation and feedback from analysts, department heads, staff members, and managers. As this fact-finding mission unfolds, you should gain a better understanding of which areas and processes need to be measured with KPIs, as well as who you should share your findings with.
When sitting down to compile and create KPIs, keep them specific, measureable, realistic, and relevant. Also, be sure that you include a concrete time-frame for meeting objectives and reaching goals, as laid out by your company's specific KPIs.
Benefits of using KPIs.
There are many benefits to adapting to KPIs to manage and predict your company's success. They can identify trends in the market that typically relate to profit and revenues. For instance, measuring the cost of recruiting a new consumer or what the cost of maintaining a current client could be. KPIs also provide a valuable form of communication in an organization or business. For this reason, know that clear and relevant information is more likely to be comprehended and carried out per the outline of the KPIs.
Final words on KPIs.
Each entrepreneur will have to decide what KPIs are most pragmatic for their particular business, but there are some commonalities among KPIs that any company should recognize:
KPIs can be used to measure and assess any business decision, including when the right time to hire Use this consistent gauge to make the hiring process more succinct and objective.
KPIs provide critical insight and understanding when managing a business from concept to fruition. It can be useful during the planning phase when assessing resources and seeking investors.
High-level KPIs offer insight into your company's overall performance, while low-level KPIs target on specific areas of the company, such as sales, customer service, or marketing.
Jeffrey Camp, President and CEO of Ox Bonding, a Cinium Financial Services company, has excelled in the finance industry since his career began in 1991. Aside from leading multiple companies, since 2008 he has taught a graduate-level business class at the University of Miami School of Business Administration. This class teaches practical applications for the investment process.