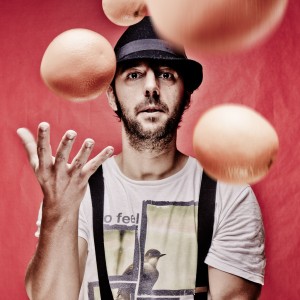 So you have decided to start a business. That is fantastic. Welcome to the world of entrepreneurship. Now you need to achieve your goal of getting the desired success from your startup venture. It may be a long road, but you want to make it as efficient and smooth as possible to reach your desired success. You already know that most startups fail within the first three years of business due to making mistakes that set them back to where they started or worse, into closure.
To overcome the odds and become a success story, the team from VFPS offers a list of mistakes to avoid when pursuing your startup venture:
Listen to your customers.
Your business is reliant on the engagement of your customers. They will tell you what they want and it is up to you to give it to them. Many businesses fail from the outset because they try to impose their own wants and needs onto the customers rather than responding to the desires of their customers. This lack of focus causes startups to invest their resources and energy into the wrong areas, thus limiting their revenue streams and profits. Listen to what your customers are telling you and adapt your product or service to solve that desire, want or need.
Not managing cashflow.
When it comes to making your business succeed, managing cashflow is critical! You need to ensure that your business operates a positive cash flow, otherwise the business will become insolvent. Ensure that profit and loss records are kept and managed each month and that the business's management team work on strategies that will help to grow the business's revenue over the long-term. In some cases, businesses may need a cash injection to grow the business further. Businesses will have the option to acquire extra cash capital from banks and financial institutions, angel investors, government funding, business bursaries or even venture capitalists (should their investment requirements exceed $5 million). However, it is vital that the cash flow management is kept positive to sustain the business's operations and growth.
Protect your business's interests.
There are many risks that present itself when you are running your business. There are competitive threats, financial threats, internal business threats, legal loopholes and financial risks that are ever present. Speak with an advisor that can help you manage these to protect your business's vulnerability (the team from VFPS.com.au will be able to help).
All talk, no action!
One of the major issues that happens within startups is people's inability to take action. For example, people will discuss how to build their brand and get it out into the marketplace, however they won't take the required action to put their money where their mouth is or go into the field and make the sales. Avoid having too many captains at the help of the ship, and not enough soldiers to conduct the work!
No plan.
You will have no chance of succeeding in your business venture if you have no plan that you are following. You must know your goal for growth (both financially and as a business entity), set a timeframe of when you are going to achieve it, and develop an action plan that will allow you to achieve the goal. Without a plan, you are dooming your business to fail!
Hire the right people!
There is a saying that one bad apple can spoil the bunch. The same is true when it comes to hiring people in your business. Hiring the wrong people can set your business on the path to financial and branding ruin. You must adopt a fierce policy where you have a strict application process where your hiring process is not rushed. Choose your employees carefully as they will serve as your business's asset. If they become a liability, fire them quickly. The costs associated with hiring the wrong person can greatly outweigh what you pay them!
Choose your business partners well.
Like hiring the right people, entering a business partnership with the right person or people is equally important. Many people in business say that it is equivalent to entering a marriage. You must be on the same page and share the same outlook, otherwise it will lead you to a bitter split. Do your due diligence on any prospective partners and ensure that they can add value to your business.
It is common for startups to make mistakes, but it is in every startup owner's power to minimise the risk of errors that could impact the growth of the business. Commit to succeeding and calculate business risks with the potential reward that you want your business to gain.