by Eric Krattenstein, United States CMO for Mailify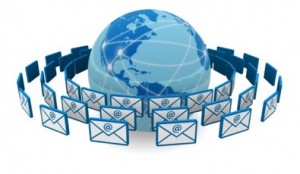 When it comes to analyzing your email marketing campaigns, there are the standard statistics that everyone pays attention to like clicks, opens, and unsubscribes. These are of course valuable insights, but the true beauty of email marketing analysis comes from the lesser-known data.
Here are a few pieces of information worth analyzing for your next email marketing campaign:
Reactivity Rate.
Starting with one of the more basic stats that takes clicks and opens a step further, we consider the reactivity rate to be the percentage of people who opened your email and clicked the links inside. Instead of just measuring the click through rate, which is the percentage of total emails that were clicked, we're more interested with the percentage of people who read our email and decided to take action (or not!).
Pro Tip: Low reactivity rates signal a problem relating with your readers. For one reason or another, the content of your emails lack relevance to your audience. Try changing the types of emails you send, and even surveying your recipients to get a better idea of what they would like to receive from you (promos, newsletters, tips, etc).
Device/Client Usage.
We live in a multi-device world. Over half of all emails are opened on a mobile device, and almost three-quarters of users say they'll simply delete an email that isn't properly formatted for their device. Knowing what device your recipients tend you use can tell you a lot about who they are, and how to best leverage email to reach them. If a large percentage of your recipients open your emails on mobile devices, it would be wise to rethink the entire campaign (not just the email design) to cater to mobile users. Is the landing page responsive? Can my main Call-To-Action be completed by someone using their phone?
For desktop users, it is important to get an idea for the type of operating systems and email services your recipients are using. PC and Mac users have noticeably different demographic data, and different email clients render email designs differently. If you aren't using a service that previews your emails in the major email clients, the next best thing would be knowing the services your recipients use and optimizing your design specifically for those inboxes.
Pro Tip: Time of day tends to impact the breakdown of device usage for your recipients. From a practical standpoint, early emails tend to catch people on their phones before they get to their desks, while mid-day emails usually find people at work in front of a computer.
Read Time.
An open is nice, but that doesn't necessarily mean the recipient actually read your email. It is far too easy for someone to quickly scroll through their inbox, click on an email for a split second (register an open), and then move on.
Analyzing the amount of time people spend reading your email provides insight into how good of a job your content does holding their attention, and how relevant the message is to your audience.
Pro Tip: Run tests of your email campaign to see which types of content hold your audience's attention better. Do people spend more time interacting with infographics, or newsletters? Blog posts or customer testimonials?
Undelivered Emails.
One of the great struggles of email marketing is figuring out the best way to make sure your emails make it to the inbox instead of the spam filter. While it is pretty much impossible to get the details on where your emails ended up, reviewing bounces and spam complaints will give you a pretty good idea.
Usually, when we think of bounces we think of undelivered emails due to an invalid email. However, bounces can also occur when the recipient's spam filter decides not to accept your email. When bounces, opt-outs, and spam complaints are on the rise – for any reason – your sender reputation is at risk, and it's likely that not all of your emails are making it to the inbox.
Pro Tip: Email deliverability is impacted by too many elements to count, but you can improve your campaign's chances by removing excessively old emails from your contact list, recipients who haven't engaged with your campaigns in a while, and properly managing bounces and unsubscribe requests.
As Godaddy CEO Bob Parsons says, "Anything that is measured and watched, improves". Use these lesser-known email marketing metrics to your advantage and ensure your marketing programs are always evolving – each one more effective than the last.
Eric Krattenstein is the United States CMO for Mailify, a global email marketing app with over 30,000 users worldwide. Formerly the Vice President of internet marketing for an digital agency in NYC, Eric has helped dozens of businesses create and implement impactful digital marketing strategies.