by Emma Rosser of Publicize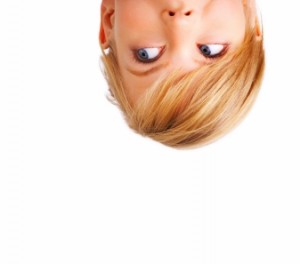 A successful entrepreneur is one that disrupts, creates and innovates. This quality is inherent in all great leaders. Having a depth of knowledge in a selected field and the ability to shout about it allows entrepreneurs to differentiate themselves and their products.
For a startup, being new to the scene this can be difficult. Starting out as a relatively unknown voice in a potentially busy space, equipped with fewer resources brings about its own challenges. Entrepreneurs may need to work independently to become recognized in their respective industries. In a connected world that celebrates the sharing of information this is possible through a variety of means, however a solid strategy must first be considered.
Simply stating the usefulness of your product is not enough. Today's most successful entrepreneurs are those that have established themselves as pioneers in industry. Through communicating useful information in front of a relevant audience, a thought leader drives innovation.
Bruce Rogers, Chief Insight Officer at Forbes summarized the concept perfectly. "Thought leadership content should be informative and embody innovative and actionable components that, in time, because of their effectiveness and contributions can become accepted industry practices."
A well-framed narrative that drives a relevant industry point of view is key. New businesses need to harness their data; market research, case studies, new theories, and take advantage of the growing variety of channels through which they can be shared.
Here are 5 key tips to get you started, from the entrepreneurs that have been there.
1. Substance and deep understanding of your industry is key.
"Thought leaders need to be about substance. In a conventional world, respect for leadership comes when there is a demonstrated legacy of deep-rooted understanding of the industry. In the modern world, the rapid pace of evolving technology is a great equalizer of experience, and I think, this offers great opportunity for the founders. In this space, it's alright to be an inch wide, but you need a mile deep in the understanding of the industry and associated technology."
– Alok Sinha, Globus Eight
2. Communicate relevant trends within your industry. Lead and generate discussion.
"People often confuse "thought leadership" with "being the smartest" – a great thought leader focuses more on the "leader" part and less on the "thought" part. In my view, the best thought leader is the one who recognizes a pattern in the market's approach or general direction. When describing this pattern to the world, the thought leader backs his opinions with referrals to other members of the community."
3. Be selective and become an expert in your field.
"Become someone that others will find hard to duplicate or copy, you don't need to master everything just understand the basics and become an expert in one."
4. Be original.
"Opt for the radical, if it's been said before, it's not worth repeating. In the startup space, there is always a high level of risk in this. By doing something that is completely different you capitalize on this risk, and differentiate yourself and your solutions. Someone once told me the ultimate test of a founder's leadership success, is if they start being the only one who believes in it. This can be difficult, but the rewards can be enormous."
5. Explore your thoughts, write and get feedback.
"Keep a diary and write something everyday. Share your thoughts, get feedback and grow – by sharing that feedback and reviewing you continue to innovate."
– Raveen Sastry, Nudgespot
Sources of current industry information, such as blogs, social media, specialized and wide-reaching industry publications, can be great tools for keep up-to-date with evolving industry trends. These can also become a platform to share your own ideas, generating attention and discussion.
E-books, Email Newsletters, White Papers, Webinars, Infographics – any market research, case studies, sharing a story can be a great vehicle to communicate to your selected target audience, differentiating yourself from your competitors.
Blogging, reaching out to relevant publications, attending conferences and speaking are just a number of ways to start the ball rolling. Ensuring your message is interesting and relevant and keeping to these key principles is essential when strategizing your approach.
Emma Rosser resides in Medellin, Colombia, and splits her time covering current affairs in the country with leading publication Colombia Reports and exploring trends in the tech start-up space with PR experts Publicize.