by Monesh Shrivastava, content marketing manager at CloudBooks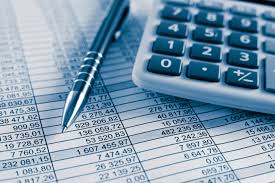 Invoicing is an essential part of any business. Being a freelancer makes you your own boss. But you have to be your accountant also. The demands from different clients and the burden for perfection and hurry up may make you crack. Besides that if you have to prepare invoices for each of them with different fees and payment system separately? There is nothing more needed for nightmares.
If you feel the emergency to tackle your invoice system to perfect accuracy and avoid all possible disasters, you need to find out some efficient invoicing solution providers. Let them do all the complicated invoicing job and so you can enjoy your work more.
Here are five invoicing solution providers to consider in 2016:
1. CloudBooks.
CloudBooks is your perfect choice to create and send invoices online and get paid for your work much faster. With CloudBooks you track the time of work, create the invoices and estimates and receive payments. What is more? It offers a thirty day trial option for you to get familiarized with it. The payment process of CloudBooks is so smooth and efficient. It allows payment via credit cards, checks or PayPal with its secure payment gateways. CloudBooks helps you to bill each minute you spend for finishing a project by telling how and where you spend the time while doing client projects. With all different billing of yours for different clients, CloudBooks can do the invoicing brilliantly.
The major functions of CloudBooks are monitoring and recouping your expenses by tracking all of the expenses you incur while moving along with a client project and ensure it's invoicing to submit to the respective client for payment. With this software you will get the guarantee that you are submitting the right invoice to the right client with no discrepancies. It will speed up the whole freelancing process of yours quite easily and smoothly. With CloudBooks in your team to do the billing optimization, you can track time and project progress of your team members also without any hassle. It can simplify the whole process of recurring billing and subscription processes. It will provide you detailed reports when you need it.
Its monthly price is only $2 for a freelancer with 20 clients. So, if you need a software to give perfect invoicing solutions to you, I recommend CloudBooks as your number one choice.
2. Freshbooks.
This is another online invoicing service available. It claims more than two million users across the globe. It has a brilliant invoicing platform and capacity to manage and join a number of clients. With Freshbooks, one can track the expenses according to the hourly work rate. It provides the user id-password system to the clients so that they can access their invoices via online.
It has a thirty days trial period to handle maximum three clients. The price for the paid plan with plenty of tools and advanced features starts from $19.95 per month.
3. Zoho.
It is another invoicing software for the aid of freelancers. Its main feature is the user friendly platform. It features many integrated invoice templates. With these integrated templates, the creation of personalized invoices are quite simple. It also can integrate Google Checkout and PayPal in the invoice creation in an effective manner.
Zoho has a free version for a maximum of 2 users. The basic price package starts from $8 per month for a basic version and $35 for a more sophisticated version.
4. WorkEtc.
WorkEtc is a good software which offers invoice solutions for freelancers. It is not only an invoicing software, but a total business management software also as it works as a SaaS (software as a Service) tool which provides optimum CRM interface. It is efficient in managing invoice billing systems smoothly even if they are quite complicated.
It does not offer a sample or trial version and the pricing of WorkEtc starts from $29.95 per month.
5. LessAccounting.
It is a software which provides invoicing solutions with a minimalistic approach. Its user interface is simple, plain and user friendly with no complicated settings and menu. The dashboard of LessAccounting is brilliant, sleek and simple with enough insights to do all the required things to handle your invoice account smoothly. It offers tracking features and iPhone Applications.
This software comes with a seven days trial usage. The pricing starts from $12 per month.
If you want more, paySimple, SimplyBill, Invotrack, Blinksale etc. are some of the other interfaces which offers invoicing solutions for freelancers. The world is changing fast and so should be our efficiency. You need to work efficiently and get paid more. Without the help of a perfect invoicing interface, you could not attain it. So, I hope these guidelines will be helpful for you to select the perfect invoicing software for you to manage your freelancing account and numerous clients.
Monesh Shrivastava is content marketing manager at CloudBooks. He holds a Bachelor degree MBA in marketing from TMU, Moradabad. His interests include creativity, knowledge management, and digital media. You can follow him on twitter @monesh1433.