by Paresh Shah, founder and CEO of Glimpulse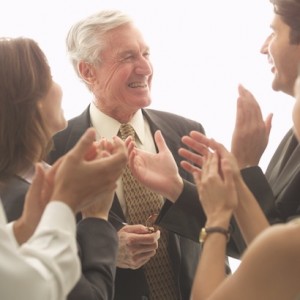 A creative leader can mean the difference between success and failure, a firework and a flop, rags and riches. A startup team is an untapped reservoir of world-changing ideas and powerful entrepreneurial energy, but only with great leadership will this collective ingenuity come to light.
Too often, upper management proclaims the importance of creativity and innovation, but then it does nothing when the demands of bolstering next quarter's earnings trump making time for innovation, ideation and creation. Real creativity is not a checkbox quality; it's a way of life, a state of mind and a constant, joyful process.
An entrepreneur who leads with the four I's – inspiration, innovation, insulation and integration – can unleash his or her organization's creativity and reap the rewards.
1. Inspiration.
Inspiration is a great word. It brings together the acts of motivating and breathing in; this is a meaningful way to think about leadership because inspiring a team should be a constant filling and refilling motion, just like a deep breath. Great leaders use the power of inspiration constantly to uplift and guide team members and to fill their organizations with ideas, a sense of freedom and an awareness of the possibilities ahead.
Inspiration seems to come as easily to Elon Musk as breathing. He regularly drives his team to push boundaries and to try harder by coming up with new motivators. He recently unveiled a new upgrade for Tesla's Model S, for example, which he aptly named "Ludicrous Mode." It's an insane level of power that takes the car from 0 to 60 mph in 2.8 seconds, well over and above what other companies would even dream of in the realm of sports cars worth more than a $1 million — and for only a fraction of the cost. However, Musk's "Ludicrous Mode" is not only an astonishing product, but it's also a mindset. It's what he expects of himself and his team, and it vividly illustrates that they're part of something extraordinary, even ludicrous.
2. Innovation.
Innovation puts a company ahead of its competition and serves as the lifeblood of a successful startup. To cultivate an innovative organization, a leader needs to not only provide the structure and strategy for innovation to thrive, but he or she also needs to develop an atmosphere and an expectation of innovation among team members. It's not just about being able to do something "better, faster and cheaper"; it's about fostering a culture that values innovation and creativity so much that the company ends up doing everything better, faster and cheaper by default.
Consider Four Seasons hotels, which for years had been risk-averse and organized around general managers. But the company realized that the employees who dealt daily with guests would be more passionate about their jobs if they felt involved. Enter its Blue Water initiative, which encourages idea generation throughout the company.
3. Insulation.
Encouraging creativity doesn't mean throwing caution to the wind. In fact, when a team's drive to innovate is nurtured, more time is required to protect employees and insulate them from negativity, distractions and detractors.
Role definition can help. My company's CTO could get involved in financial decisions, but I don't let him; he has his own to-do list to work on. Let our CFO worry about the money.
Being a creative leader isn't about letting teams loose; it's about creating the space and time they need to think big and experiment, make mistakes, and stay focused on their strengths. Consider Google: Its policy allows employees to spend 20 percent of their workweeks on personal projects; this concept led to widely popular tools like Gmail and AdSense.
4. Integration.
The I's only work by combining them in a cohesive business strategy.
Take a risk or break a rule – people will think it's "outrageous." But if innovation is integrated with inspiration and insulation, outrageous can become the next ludicrous.
It starts with inspiration – showing a team they're part of something extraordinary. Leaders then propel them to innovate by providing a sound structure to fortify the ideation process and its execution. They insulate their teammates' creative minds and protect them from distractions and detractors.
Finally, they integrate these qualities into one smooth-running, lightning-fast, low-cost racing machine: their company. It's no pipe dream; companies make this a reality every day, and they're recognized throughout the world. One of those companies, Southwest Airlines, has operated successfully for more than 40 years. How? It created a culture where its employees are involved in a larger common goal, and that motivates them. The motivation – and ultimately the common goal – stems from a foundation of the four I's.
Put them into practice, and the results will be ludicrous.
Paresh Shah is an experienced entrepreneur, executive, yogi, life coach, and dad of four kids. He's the founder and CEO of Glimpulse, the Human Expression Company that creates products to challenge, inspire, and equip people to be happier, healthier, and more giving through authentic self-expression.