by David Adams, founder of HomeSuite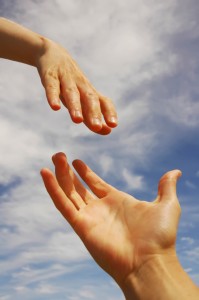 When we think of giving back to the community, we often think of dramatic relief efforts like those that supported the victims of Hurricane Katrina back in 2005.
After the floods devastated New Orleans, companies like Wal-Mart and Pfizer pledged millions in money and services to aid victims. Individuals like Sandra Bullock and Jay-Z also contributed large amounts.
Too often, we assume the only party to gain is the one on the receiving end. But, as the old saying goes, "It is more blessed to give than to receive," and many companies and people have discovered over the years that giving back to communities has many great side effects.
None of these companies (or these people) came to New Orleans' aid to give money solely for the good publicity. But it can't be denied that their contributions made national news, casting them in a whole new light for both customers and fans.
How does this translate to startups? Almost across the board, startups have little disposable cash and even less influence. The good news is there are plenty of ways to give back without a dramatic event like Hurricane Katrina, and many of those ways don't require a lot of capital:
1. Sponsor community events.
Most cities have 5K races or local festivals every weekend. Find one you can sponsor, volunteer at, and give money to. The extra exposure will provide you with more connections than you could find at the average startup networking event.
2. Lead a community service program.
Take a few hours from work and organize a service project. Clean a park or tutor kids, or find another need unique to your community. Organizing programs like these will help connect employees to the community, but it will also foster pride and team unity within the company.
3. Speak up on local issues.
Every community has its own issues. If your company is directly involved in one of those issues, use it as a platform to distribute information and help inform the public. Even if an issue doesn't correlate with your business, founders and employees can help out by being informed, thoughtful community members.
4. Partner with others.
The holidays are a great time to hook up with other startups to give back to those in need. Run a toy drive or host an event to raise money and collect food for a local shelter. When you bring other companies into the initiatives, you strengthen your leadership role and provide even more assistance to the community.
Why You Should Give Back.
Contributing to the community helps others, and for many, that alone is a good enough reason to do it. Of course, when you're in the middle of starting up, it may seem you don't have the time or resources to give back. But the business benefits of outreach are easy to quantify.
Startups that establish leadership roles within the community are more likely to gain that all-important traction. When people know who you are — and realize how generous your company is — they become more interested in your company and are more willing to help.
Through commitment to your community, you'll also be able to form partnerships and relationships you may not have otherwise. When everyone comes together to work on a non-business need, it suddenly becomes much easier to actually do business together.
Once you have the momentum of partnerships and the traction of community support, it becomes much easier to launch outside of your community.
As the holidays and the new year approach, consider expanding the focus of your company from the core business interests. How can you practice goodwill for your community and help those around you?
Community outreach and assistance can be enriching for the sheer benefit of the world. The potential upsides for your startup are just icing on the cake.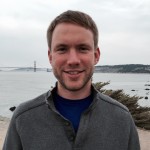 David Adams is the founder of HomeSuite, an online marketplace for temporary furnished housing that uses technology, data, and customer service to provide the best possible experience for tenants and landlords. Connect with David on Twitter.