by Chip Bell, author of "Sprinkles: Creating Awesome Experiences Through Innovative Service"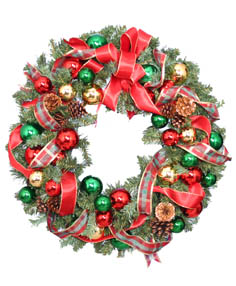 Ready or not the $630 billion holiday sales season is in full swing. While spending is expected to see a slight increase over last year, spending will occur digitally for convenience and with retailers providing exceptional experiences. Gallup, Deloitte, and National Retail Federation all continue to report data that the customer's wallet clearly belongs to those that conform to their new standards, trends I've forecasted on for years.
It isn't too late to make subtle changes to mold to increasing demands and offers a great merry themed checklist for business leaders to evaluate their approaches be it digitally or brick and mortar.
1. The Santa Claus Effect.
Let the features of your experiences mimic those of jolly old St. Nick himself. He suggests evaluating the anticipated experience using the following criteria:
•       Will the online experience feel happy, fun-loving and joyful?
•       Will service be as easy as finding what Santa Claus put for you under the tree?
•       Will the experience make customers smile…or better yet, grin, swoon or snicker?
•       Will you follow-up to helps customers think about you all-year long not just at holidays?
•       Will the experience have an air of joyful mystery that makes it an enchanting attraction?
Customers have abundant choices today. Price and availability are no longer the sole standards for customer selection and loyalty. Those that will win this year's sale will be the ones who chose to add value to the experience.
2. Open the Gift.
Let your experiences reflect the compelling charm of a holiday present. It is crucial to ask:
•       Will the experience feel magical, like the surprise of Christmas morning?
•       Will the experience have colorful sensory appeal like holiday decorations?
•       How will you personalize or "monogram" the experience to your customers?
•       Do the return policies demonstrate deep customer trust and respect?
•       Does the experience reflect an attitude of generosity, not greed or manipulation?
Ideally, this part of the equation has been in the works for months, if not years. However, no time is greater than the present to create exceptional experience. A one time holiday opportunity to wow the customer could lead to a long-term customer and brand advocate.
3. Joyful Experiences Take Joyful People.
Let all face-to-face, ear-to-ear and click-to-click experiences reflect the warmth of a holiday carol. Does your remote experiences equal that of stellar face-to-face? Evaluate it with the following reflections:
Are your chat rooms as gleeful as Santa's elves working on your special present?
Are your contact centers populated with (nice not naughty) high energy, fun-loving employees?
Are your self-service options crafted with an obvious partnership philosophy?
Is it super easy to reach and talk with one of "Santa's helpers?"
Are all channels "decorated" the same way creating trust through consistency?
Often times the softer side of company culture is viewed as a nice addition to operations. However, today's customer continues to voice differently with their dollar votes. This is going to be an interesting 4th quarter this year because retailers who resist focusing on bettering the customer experience might just find themselves packing up their office suites along with the Christmas decorations.
Chip R. Bell is a renowned keynote speaker and the author of several best-selling books. Global Gurus ranked him both in 2014 and 2015 as the #1 keynote speaker in the world on customer service. Chip Bell's latest book "Sprinkles: Creating Awesome Experiences Through Innovative Service" offers a gourmet banquet of ways that today's companies can devise ways to cost-effectively surprise and delight customers with every experience.