by Alleli Aspili, Senior Specialist for Business Development in Infinit-O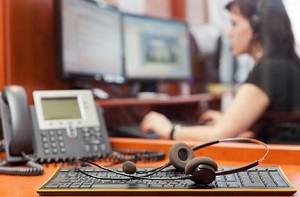 Social media has grown in leaps and bounds and has become a popular channel used by businesses for customer service. Its impact is so tremendous that brands have started to set up social media command centers, which act as a central hub for all social data used for visualization, monitoring, and analysis among others.
However, setting up and maintaining a social media command center can be difficult and expensive.
Fortunately, there are less expensive and more effective customer service tools that brands can invest in, and here are some of them:
Data-Driven Marketing.
In this highly competitive economy, brands must learn how to use technology to gain a significant advantage over their competitors. Having access to technology that enables them to not only have access to huge amounts of consumer data but also allows them to analyze the same, gives them the ability to develop better marketing campaigns.
The demand for data analytics solutions is growing. Mobile analytics, in particular, is gaining traction as brands strive to gain insight from mobile commerce transactions.
Marketing Automation.
Marketing automation has been proven to benefit businesses in terms of improving productivity, streamlining workflows, centralizing marketing activities, improving customer retention, and increasing revenue among others.
Automating marketing processes such as customer segmentation, customer data integration, and campaign management will enable marketers to nurture prospects more effectively, personalize consumer interactions, and ultimately, improve customer experience.
Knowledge-Centered Support.
One of the difficulties that agents experience lies in quickly finding solutions for problems. This means that they are unable to solve problems on the spot, and instead, have to get back to the customer at a later time.
With Knowledge-Centered Support or KCS, the knowledge needed to solve problems will already be captured in a knowledge base and will be ready and waiting when customers reach out for help. It likewise makes it easier and faster to train new agents by providing them with solutions to common problems.
KCS provides better insight into problems, increases efficiency, and decreases support costs. Thereby, improving service across all channels and simplifying the customer service experience for both agents and customers alike.
Self-Service Resources.
A survey conducted by SoftwareAdvice.com reveals that compared to all other service channels, self-service is preferred by the majority of consumers. Self-service decreases the demand for support agents, allowing them to focus on more complex issues. It likewise helps improve the service department's performance across the board.
They key here, though, is to provide effective self-service resources that will provide customers with what they want, and this can be done using knowledge management resources discussed above.
Omni-Channel Support.
Many brands have opened up multiple channels of contact to reach and engage with more customers. However, having multiple channels can prove to be difficult for companies in terms of providing a seamless and consistent experience in all channels, especially if they engage customer service outsourcing. This can lead to customer frustration, especially when customers are asked to constantly repeat themselves.
To prevent this from happening, the organization must find a solution that can integrate or unify data, analytics, workflows, and content, and is accessible to departments. For instance, CRMs that match customer profiles from various channels allow businesses to recognize customers easily no matter that channel they choose to use. This gives the brand an opportunity to personalize customer interactions, which instantly improves customer experience.
Social media can indeed be a powerful tool for customer service. However, it is not the only one. Businesses will be able to enjoy the same benefits or more by choosing alternative technologies that empower agents to deliver excellent service and can standardize customer service experience across all communication channels.
Alleli Aspili is a Senior Specialist for Business Development in Infinit Outsourcing, Inc. (Infinit-O), an ISO-certified BPO company that caters inbound call center, finance and accounting and healthcare outsourcing to SMEs. Responsible for maintaining Infinit-O, Infinit Contact, Infinit Healthcare, Infinit Datum and Infinit Accounting online brand and content.