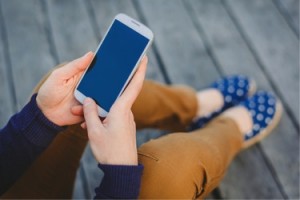 One of today's most effective modern business tools is the smartphone, whose technology has given many small and start-up companies a greater ability to increase productivity and lower costs. Whether you're a small business looking to find ways to improve employee multi-tasking, or a larger company hoping to increase your employees' autonomy, the smartphone and its many applications can provide a solution to creating a more efficient business.
Here are just a few of the ways that a smartphone might help your firm, and a few tips to best utilize them:
Seamless communication.
There are a variety of free and purchasable apps for smartphones that will not only improve your business's talk and video communications through conference calling, conference videos, recorded instructionals, meetings and more, but also allow for seamless sharing of documents and other important information. There's no need for any employee to be out of the loop, especially if you ensure that your phones have the best network coverage, meaning you can always be in-touch and up to date.
Multi-tasking functions.
For any small business the ability to work on multiple projects simultaneously is an absolute necessity, and often times those projects can drag you in a number of directions and to a number of destinations. Smartphones allow you to constantly monitor the changes in different projects, from product development to sales. Whether you need to respond to customer inquiries, check inventory updates or communicate quickly with co-workers, you will always have access to the information you need.
Organize and maintain contacts.
For any company, one of the most important things to build a positive relationship with customers. Customers will contact you 24 hours a day seven days a week, and smartphones provide you with the ability to have instant access to all the relevant data and information needed to answer their questions. Smartphones also provide you with the opportunity to make changes to customer information and requests on the go, which means saving time, reducing mistakes, and increasing customer satisfaction.
Implement time restrictions on work.
One of the things to keep in mind when implementing the use of smartphones is that although they increase efficiency, they can also increase the number of hours employees work, as they can work from any destination. To prevent burnout, many companies have begun restricting the use of work smartphones to a specific number of hours per-day.
Be sure to consider smartphones for the next step in the growth of your business.