by Brian Zeng, chief marketing officer of OwnOnly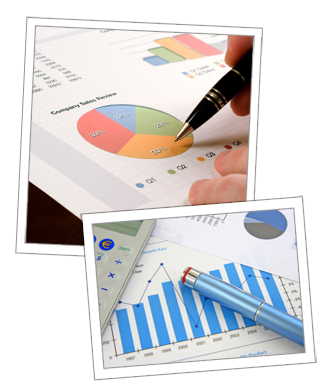 Every business needs to market, no matter how good they are. What sets you apart, and determines your success graph is how well you reach out to your consumers. Whether you are an established businessman or have just boarded the train of entrepreneurship, knowledge and understanding of marketing principles is a must. While many feel that marketing is an easy job, it's far from the truth.
Marketing is an easy job, only, when you are repeating the cliches and using the same mundane methods of reaching out to your consumers, but when yours is a new and exciting marketing strategy, the results are bound to be exciting too.
So what do you look at when you design a marketing strategy?
While many believe that it is the other way round, the fact is consumers come before the product in the marketing cycle.The first stage of marketing strategy begins with market research. This helps you get a clearer perspective on what the market looks and feels like, and what want of customers are not being satisfied. Once you know that, you can streamline your product more according to the customer desires.
Empowered with market information, take steps to launch a product that will take the market by storm.
While taking baby steps to design your marketing strategy, do take a good look at your competitors and their prevalent marketing strategies as well. It will give you a glimpse into the dynamics of the market, and how you can be effective, informative but different from your competitors.
Marketing techniques, promotion strategies, advertising methods differ according to different locations. Sure, social media has obliterated these differences and made marketing comprehensive and universal, yet we do need to keep some cultural and demographic nuances in mind, while doing location specific marketing.
Establish Instant Connection.
While designing your marketing strategy, pay attention to the details. The devil and god are in the details. Think about products and services that captured maximum attention. They all manage to accomplish one thing- appeal to your heart and make you curious. While this is a tricky combination to achieve. But, when you do it well, it is a mighty concoction.
Think Lays, 'betcha can't eat just one'. This may seem like just a tagline. But it is the summing up of their whole marketing campaign. The product established instant connection with the masses by tapping into the absolute inability of humans to stop snacking, once they start. The consumers felt that 'oh! how well this brand knows me'. An instant connect was made and sales soared. The marketing strategy was clear- we are not selling goodness or best taste. We are giving you goods that will satisfy your desires and make you happy. Ditto for Mcdonald's.
Be Fresh and Innovative In Your Marketing Strategy.
Don't follow the herd.
You may have a product that has many competitors in the market. They all have defined and successful marketing campaigns. How do you penetrate such a market? These are questions that plague many businesses and entrepreneurs.
The solution- be different. Get cheeky in your promotional campaign when your competitors are too serious, target a consumer base,your competitors are not targeting. Play around with pricing, simplify your product features and communicate them effectively.
You don't have to create a 'transformer' kind of service or product that does everything at one go. Keep it simple. Keep the communication direct and straight-forward.
You don't have to bombard your consumers with every little detail of your product or service. Just tell them what really matters, and do away with the unnecessary and decorative details. It will set you apart from the rest. Customers appreciate simplicity.
Think M&M, they stood apart from every chocolate brand by just highlighting one simple detail. Unlike other chocolates, the hard shell of M&M keeps the chocolate from melting all over you. The convenience factor made them stand out, and their tagline, encapsulated their whole marketing strategy- "Melts in Your Mouth, Not in Your Hands"
Content Marketing.
Where we are today, content marketing is a big part of marketing strategy. Using it optimally can bring huge revenues to your business, and rake in great profits and investment too. Content marketing is all about providing transparent, and honest opinions, services and products online, and letting your customers find you.
With content marketing, it is not about being omnipresent and delivering everything, it is about adding value to your consumers' experiences, giving them a resource to come back to, whenever they are in doubt. It is about customizing your content and, becoming an authority in your field. When you play out content marketing properly, you not only rake in the money, but also build a strong and consolidated brand.
Understand and Implement Differentiated Marketing Strategy.
While the concept of target consumers is central to the creation of marketing strategy, wouldn't it be nice to have more target groups, and consequently more customers?
Adopt a differentiated marketing strategy that appeals to more than one consumer group. For example, if you are entering the mobile phone market, why not develop phones with much larger buttons and other features we usually don't find in phones. You will be addressing the needs of many marginalized consumer groups.
When you promote your product as low-price, but great quality, you are targeting two groups of consumers too, one that is budget focused, and the other that is quality conscious. Differentiated marketing strategy can help gain foothold in a saturated market, and really extend the profit margins of the company.
To Wrap Up.
Every business has different objectives, goals, target audience and USP. Under such circumstances, it becomes a necessity to have a marketing perspective and strategy that is profitable, rooted, and sets you apart from the crowd.
Brian Zeng is the chief marketing officer of OwnOnly, an online menswear boutique that provides custom-tailored business and casual suits. You can connect with him on Twitter @brianzengdotme.