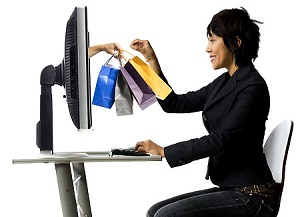 According to the latest IMRG Capgemini e-Retail Sales Index, over £100bn was spent in the UK on online shopping. This was a 14% increase over the previous year, and the e-retail now accounts for almost a quarter of the total retail market.
While this may be the best time ever to start an online business, it's important that you're putting the right measures in place to ensure your business is ready for the future.
Scaling Your Business.
Making the changes now so that your business can meet the demands of the ever increasing customer base is crucial if you want your company to be successful in the long-term. Ensure that your able to manage any changes in incoming web traffic to your site by partnering with specialist CDM providers like Amazon CloudFront or Microsoft Azure. Similarly, as your business grows you'll start to accumulate more data. You'll want this information to be both adequately protected from outside sources while also being accessible to your employees, so invest in a server like this. Using a client/secure network over a peer-to-peer system will give you the advantage of a centralised database.
Having the Right Partners.
Very few business are able to tackle everything on their own. This is why B2B relationships are so important. Certain logistics providers are able to offer a variety of contracting options to you, including designing your supply chain, processing your orders, and managing your inventory. By focusing your time on working with a single logistics provider, you can help to ensure a consistent service. When you're involved with numerous different companies, this can often lead to delays in certain processes due to the occasional breakdown in communication.
Targeting Global Markets.
Research suggests that across the world around eight new users log onto the web for the first every second. These users, living in fast-developing countries like China, India, and Indonesia, will soon start to develop their own spending power. This represents a huge number of potential new customers. Of course, to reach these people you'll have to consider how you're going to adapt your products or services to their needs. Start by seeing which ecommerce platforms are popular in their respective countries and making your goods available. You'll also want to consider whether it's the right time to be hiring multi-lingual or local staff to better reach these individuals.
Why Mobile Matters.
It's seemed inevitable for the last few years that smartphones would eventually overtake the desktop to become the primary way we interact with the web. According to industry monitor Ofcom, this is now the case in the UK. Smartphones are now responsible for a third of internet access, up from 23% in 2014. A large part of this increase is due to the decline of laptop use, the which dropped from 40% to 30% over the last year. Optimising your website for mobile won't just win you customer approval either, Google is also taking into account on its ranking algorithms.
Incorporating New Payment Solutions.
Other technological changes we've being seeing in recent years include new kinds of payment technologies. Bitcoin, which cuts out the middleman to provide an open-source, peer-to-peer network, is the latest online payment system to really take off. Right now, the main incentive for businesses to adopt the standard is that transaction fees are much lower than the typical 2-3% that's charged by most credit card companies. In fact, the Coin of Sale POS payment system currently operates on a .59% charge rate.
Wherever the future takes us, ecommerce is sure to be an interesting industry to follow over the next few years. Let us know your own thoughts in the comments below.