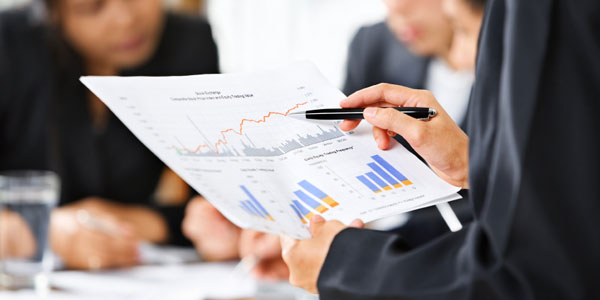 by Lena Requist, president of ONTRAPORT
Startups that are prepared to scale have significantly more leverage in their own growth since they're able to grow their operations without needing to quickly increase operating costs.
Invest in the Right Tools.
No matter what stage your business is at right now, automation – of everything from autoresponders to monthly billing to marketing – will always help increase efficiency and decrease the time that you spend on day-to-day business maintenance, allowing more time for growth stimulating projects.
By investing in the right tools early on, you'll have an even easier time controlling and promoting your business growth. That's why it's worth spending money early on to do everything from develop a complete brand identity, to setting up a reliable, high delivery CRM and an international payment gateway.
The number one thing that you want to consider when looking at any new tools is whether or not the time it saves you is worth the money that you spend on it each month. If you can't yet guarantee that the tool is worth the price, go with a free version that allows you to export your information from it at a later date as your business grows.
And if you can guarantee that the price of the tool is worth the investment, get the most practical tool that you can afford. Look for all-in-one platforms that fulfill multiple needs and let you rely on one team for support, rather than many.
Have the Right Mindset.
Another thing that many entrepreneurs forget about as time runs on is that it's important to keep the right mindset when you're looking to scale your business.
Every interaction should be looked at as an opportunity to make a new, beneficial connection. Every person should be dealt with as though they're going to be your next best customer. And, most importantly, every customer should be treated as though they're your best customer ever.
Be in the Right Place.
After you've invested in the right tools and made sure you're in the right mindset for explosive growth, the only thing left to do is being in the right place at the right time. It seems obvious, but for so many early stage startups, the day-to-day of running operations bleeds over into everything and eclipses opportunities to learn more about their industry, about best practices for marketing and sales, and about the newest trends in entrepreneurship and small business operations.
That's why events like ONTRApalooza (Santa Barbara, California | October 22 – 23, 2015) are designed specifically for entrepreneurs and small business owners with that in mind. In fact, by promising that you'll accomplish meaningful work at the event ONTRApalooza recognizes the unique situation that entrepreneurs and small business owners are in.
Already named "the must attend conference for entrepreneurs" by Forbes, ONTRApalooza is the premier place where entrepreneurs come to learn more about how to run their business so that it doesn't run them. It's the place to come to automate processes and lay the groundwork for predictable, achievable and scalable success in business. Learn more about what you can learn at ONTRApalooza here.
Lena Requist, president of ONTRAPORT, is passionate about growing businesses and developing kick-ass business teams. Her talent helped grow ONTRAPORT 5,000% in three years, landing the organization at #102 on the 2012 Inc. 500 list and #96 on Forbes' list of America's Most Promising Companies. Lena also founded ONTRAPORT Women in Business, a community of over 300 women, for which she leads monthly virtual Hangouts about issues affecting female entrepreneurs and businesswomen today.