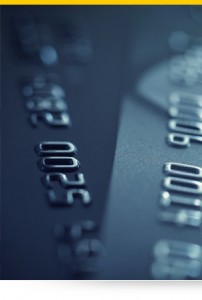 MasterCard have always been one of the biggest companies on the planet but even the biggest names need to work hard to hold on to their position of strength. After a few quieter years – and faced with an increasingly competitive market – MasterCard has returned to form.
As of October 2014, MasterCard had announced a 10% year-over-year increase in net income on the back of an increase in gross dollar volume and cross-border transaction volumes. Emerging markets have been the key reason for MasterCard's rise to power in recent years and these financial gems are certainly becoming more and more popular for the larger, conglomerate companies to target and tap into to boost their own profits.
Ultimately, emerging markets allow companies ample opportunity for expansion, but also present the chance to increase engagement with customers, merchants and businessmen in order to expand a network beyond the traditional client base.
This has presented MasterCard with a unique opportunity to exploit a clear gap in the market. In these less established locations there is a gradual transition from traditional methods, with cash still popular, to card-based transactions and e-commerce, which has played into MasterCard's hands as they attempt to branch out into new sectors and foreign markets.
There is no exact science when it comes to breaking in to such markets and, in fact, the fundamentals are the same as in other corners of the globe. Essentially you need exposure and a good reputation. With MasterCard that comes, partly, due to its reputation in its established markets, but also thanks to things such as sporting sponsorship. When dealing in a global market, a highly effective way to establish yourself as a market leader is by becoming associated with top level sporting occasions. The eyes of the world turn to events – such as the current Rugby World Cup, football tournaments, tennis grand slams and Formula One grand prix – meaning that sponsorship puts you in front of an audience of millions. Such events have the power to boost a company or even nation, with the positive ripple effect often seen on shares.
Being associated with the very best in sport also helps to send the statement that you too are the very best in your field. MasterCard has realised this and jumped on the chance to be at the forefront of sporting events and, therefore, the minds of customers in those all-important emerging markets.
It has been widely reported that MasterCard's usage in emerging markets is growing five times faster than back in the U.S – an incredible statistic. It has grown 191.53% since the last Rugby World Cup – the strongest performance of any of the tournament's blue chip sponsors.
In terms of the mathematics, the number of transactions on the MasterCard network grew by 20% in Asia, Africa and the Middle East in 2014 whereas the United States saw just a 4% rise. While a 4% increase isn't exactly detrimental, it shows just how much of an impact they are having on these latest markets – where the scope to fluctuate of greater.
While this growth has started to slow down, MasterCard experienced an absolutely sensational last 12 months and has reasserted itself as one of the world's leading financial players. By spotting the potential of emerging markets and, importantly, setting out its reputation and credentials with customers in those markets, it has followed a potent recipe for success.
Of course sporting sponsorship is far from the sole reason for its impressive performance but it is indicative of the way the company has understood perfectly how to portray itself to new customers – as a key international player with a top class pedigree. It has then used that opportunity well – offering products and services that chime perfectly with the needs of areas where development is rapid.