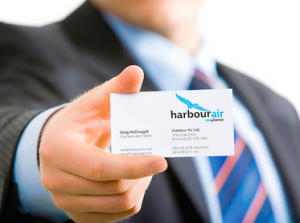 One way to market your business effectively is by using promotional material and products; that when paired with the advertising strategy, prove to be a very invaluable combination indeed.
As picking the right promotional material is extremely important for the best interests of your business, how can you make sure that the material chosen will actually play its role in attracting customers (and keeping them interested in the long run), while also driving sales?
Understand Your Target Market.
This is very important, and should be considered even before working on the promotional material. In order to succeed in your business, you must first have a good understanding of who you are going to target the material at, i.e. your main audience. This can be easily done by analysing your current customer profiles, reviewing the market research that was done when you first entered the business, etc.
Be Relevant to Your Industry.
Whatever promotional material and items you come up with, should be relevant to the business. A good promotional item or material is something which reminds customers of your exact specialization, something which is easily relatable to the business in question. Also; you can also come up with items that directly promote the business; for example, if you run an automobile company, items and material for promotion might include key-chains of cars, travel mugs with the latest models printed on them, etc.
Think of a Budget and Stick to It.
This is also an important consideration and should be made, before working on your overall advertising strategy. You must think along the lines of practicality here, because how well you budget different promotional material and what you can afford to. Distribution channels should also be considered as well.
Always Consider Quality.
Keeping the budget in mind, the next step is to choose the highest quality products and items you can find, all the while staying within the invisible lines of the budget. This is one area where frugality is frowned upon, as those products or items will come into the hands of the customers and it's necessary to make a good impression. If possible, test products on a couple of individuals first before launching them to the entire market.
Create a Memorable Design.
The ultimate goal of any advertising strategy is to grab the attention of your target audience. This is why the type of product or material chosen doesn't matter much. However, if you learn the subtle art of attracting customers towards your products because of it, then that's a great victory.
This is easily done by choosing unique promotional materials and putting a focus on the design as that manages to catch the eye of onlookers. The secret is to let the customers think that they are not being advertised to, which means that they should have a fondness of your promotional item or material, not for the sake of the brand, but because they associate themselves with it.
Tips provided by promotional product experts at CustomGear.