By Carla Freberg, Vendor Services Manager at Balboa Capital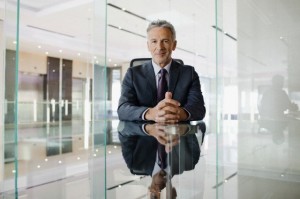 Small business owners are vital to the American economy. They create jobs, increase innovation, and provide a personal experience for consumers. But recent fluctuations in the economy have caused many small business owners to struggle to stay afloat, shutting down some and disheartening many. Luckily, a recent survey conducted by Balboa Capital shows that the attitude of small business owners has taken a turn for the better.
The survey was conducted in June 2015; it was sent to more than 35,000 small business owners nationwide. Participants were asked about their feelings and plans for the rest of 2015. Results were encouraging: 65% of small business owners felt more positive about the economy for the second half of the year. The survey further found that 48% of small business owners felt the year would end with higher economic growth. This optimism is likely due to the improvements small business owners experienced for the first half of the year.
In fact, small business owners are so positive about the small economic change that many are looking into expanding and growing. The survey also found that 20% want to purchase capital equipment and/or technology, 15% want to increase their inventory, and 9% want to increase their marketing efforts in the second half of 2015.
Other survey results include:
26% of small business owners acquired capital from an alternative lender during the first six months of 2015.
Among small business owners who needed capital during the first six months of 2015, the most popular options include credit lines (16%), equipment leasing (12%) and small business loans (8%).
Here's a look at an infographic surrounding those numbers:

To see more survey finds, view this infographic from Balboa Capital: http://www.balboacapital.com/infographics.
Carla Freberg leads the Vendor Services Group, which is composed of account executives, regional managers, franchise finance managers, program managers, and business development representatives. She is a graduate of Louisiana State University and has more than 12 years of professional experience in the equipment financing industry.