by Aleda Schaffer, a strategic partnerships manager at American Airlines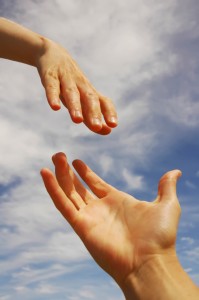 Launching a startup can be expensive. Many entrepreneurs take DIY to the extreme and would rather go broke than seek help. But there's a highly underutilized option out there that could provide valuable products and services to startups and allow entrepreneurs to invest those resources in other areas of growth for their companies: a corporate sponsorship.
Many corporations are actively searching for opportunities to join forces with startups. In 2013, for example, IBM set out to expand its cloud business. It shopped around for partners and eventually decided to purchase SoftLayer, a successful cloud infrastructure provider. IBM leveraged this acquisition with the Catalyst Startup Program, which offers free technical services and mentorship to startups.
Startups may receive up to $120,000 in cloud services over the course of a year and can put the savings back into their company by hiring additional staff. In return, IBM is able to build loyalty with these companies, which may use its platform for years to come.
Welcome to the wave of the future: a vast network of established and fledgling companies creating symbiotic relationships with each other.
The Mutual Benefits.
Like all relationships, the best ones are the ones in which both parties benefit. The perks for the startup are clear: mentorship, resources, growth, and an expanded reach. But why are corporations so gung-ho about working with the little guys?
Startups can be valuable to corporations even if they don't have huge customer bases or streams of revenue. Because startups tend to be very loyal, corporations hope they can create lifelong relationships so these startups can grow with them.
In addition to forming relationships with young companies that may become long-term customers, corporations can get inspiration from companies that are on the cutting edge of technology. And because startups often do business with other startups, these relationships also grant corporations access to a market of growing and eager companies that are full of potential.
Know Your Options.
There are many corporations that provide products and services to startups, so finding the right one for your company may seem daunting. To start, look at your balance sheet and determine where you spend the most money. For example, do you spend a lot on infrastructure or travel? Once identified, you can investigate whether those providers offer startup support programs.
Corporations often partner with accelerators, so becoming part of an accelerator will grant you access to these programs or provide you with access to their resources. The benefits may expand further — your startup could receive equity funding and valuable connections in addition to products, services, and exposure.
Here are three examples of great corporate programs for startups:
The Unilever Foundry provides startups with the opportunity to pitch their product or service for a pilot program with a Unilever brand, receive three months of marketing mentorship, or participate in a hackathon regarding a specific Unilever topic. In addition, Unilever Ventures invests globally in companies that can further Unilever's business and sustainability goals.
LA Dodgers Sports and Entertainment Accelerator, in partnership with R/GA, provides startups with inside access to sports distribution channels and partnerships through the LA Dodgers, as well as branding, design, and agency services through R/GA, a digital advertising agency. On top of that, 10 companies in the three-month program earn a $120,000 investment and a co-working space for the duration of the program.
Through the Innovators Initiative, my company, American Airlines, works with accelerators and venture capitalists to find high-growth startups to support. American provides travel perks to help our innovators be more productive while traveling, features companies in our various print and online publications like American Way, and introduces startups to departments at American that may form a strategic partnership with them. Startups in the program also participate in Business Extra, American's complimentary loyalty program for small businesses, which allows companies to earn points for every dollar they spend on travel.
Keep in mind that corporations are looking for you. Your little startup could be just what they need to take the next step.
Aleda Schaffer is a strategic partnerships manager at American Airlines. Her team is focused on helping businesses through American Airlines' Business Extra program, which is a complimentary business travel rewards and incentive program designed to help small- and mid-sized companies reduce their travel costs.