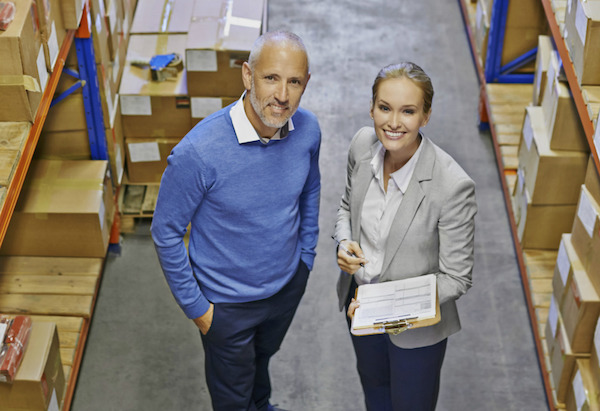 by Simone Baret, Fastlane International

With ecommerce sales accounting for over $300 billion in the US alone, it's a great time to set up an online retail operation. Ultimately a successful ecommerce operation has to tick multiple boxes, one of which is making sure you are delivering when it comes to logistics.
Logistics is an integral part of starting your own e-commerce business. Some start-ups focus on the creative or practical considerations of setting up operations, overlooking the finer aspects of logistics. This can be a costly mistake. Every e-tailer knows that logistics can make or break your brand, whether you are a young start-up or a fast-growing retailer looking to expand operations overseas.
Here are three golden rules every retailer should follow when setting up their business online:
1. Make a Good First Impression.

While the majority of e-commerce sites invest heavily in web development, it's easy to forget how important your delivery driver is. The driver is often the first and last human interaction your buyers will have with your brand. Experts say it takes five good impressions to make up for one bad impression.
Online, it's unlikely your customer will give you another chance if your driver makes a dubious impression or damages the delivery. Customers will take to Twitter and social media to air their grievances and deter other customers from using your service. So, plan preventively and partner with a carrier that will provide a top service. It's worth the investment. Is a cheap and cheerful 'man in a van' courier your best option. Even big established UK brands have run into trouble with cheaper couriers – Marks & Spencer on Mother's Day 2015 for example.
Established carriers like UPS and FedEx have the services to meet demand even in peak periods like Thanksgiving and Christmas. While you don't necessarily need to have your own, just make sure the van that delivers your goods is a leader in professional courier services.
2. Reassure your Customers.
If your brand is relatively new to the market, you will need to reassure first-time customers with tracking facilities and a solid returns policy. Emailing customers to let them know their order has been dispatched or has been successfully delivered will not only reassure clients that you are a professional reliable company, it will help reduce the number of unnecessary queries you receive.
When picking a carrier, you should review the tracking facilities they offer. Do they provide Real-Time tracking services? Do they keep customers informed by text, giving them the option to rearrange deliveries if they are busy on the day of delivery? These are all important points to consider. Give customers the option to take out advanced cover or further insurance, if needed.
Some carriers offer money-back guarantees if a delivery arrives late. This kind of service might be useful if you are working with businesses that specialise in B2B solutions.
3. Provide Multiple Options.

What do customers like better than transparency and professionalism? Options! At the bare minimum you should offer your customers two delivery options, a standard and express shipping service in case they are in a rush.
Most retailers give customers three options, offering in-store deliveries or the chance to qualify for free-shipping if they spend over a certain amount. Retailers like Amazon are famous for their subscription services for Prime customers. You may consider offering gift wrapping services or the possibility to consolidate multiple orders in one mailing.
Think of ways you can differentiate your brand from competitors or at the very least match the competition's delivery services. Online shoppers are increasingly expecting this as standard.
Conclusion.

Logistics is just as important as distribution. In reality, your business cannot afford to make a bad impression on customers. While many companies in the US are pursuing 'omnichannel' strategies, e-commerce start-ups usually do not have brick and mortar buildings to fall back on when they fail to meet targets. Transactional emails and real-time notifications may help bridge the gap, but they cannot make up for poor logistics or planning.
This is why these three golden rules are so important to help you pave your way down the 'yellow brick' road.
Simone Baret has worked for top brands like Hobbs & WH Smith in merchandising and copywriting roles. She joined Fastlane International couriers at the beginning of 2015 to share top e-Commerce and international shipping tips for expats and business owners around the world. She takes an active interest in the courier service industry.