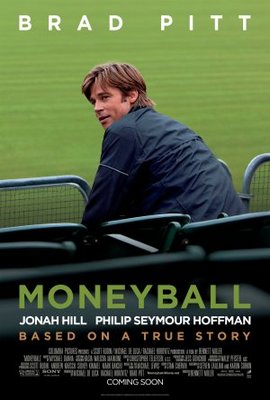 If you are like most ambitious entrepreneurs then you are probably someone who works too long and misses out on some of the more relaxing things in life. Most people who work hard can't remember when the last time it was they took the family out for a movie, took a relaxing walk in the park or just even took a night off. Well if you are too busy trying to be successful to take a night off maybe there is a solution to help you relax for a few hours.
Here are four movies that not only you can relax and enjoy watching, but you can actually learn something to apply to your business life too.
This movie is set in the fast paced and sometimes corrupt world of Chicago real estate. It has to do with the lies and betrayals that some people will stoop to, to be successful in business. It teaches the lessons that even if you do everything right in business; there are things that can happen to keep you from reaching your business goals and dreams.
So while you are out there making a name for yourself in business, make sure you watch your back too.
This is the true story about one man's determined effort to make a better life for him and the child he is raising alone. His relentless effort to make it in this world took him from being homeless to a high paying job in a brokerage firm.
It is the type of film that reminds you that anything truly is possible in the business world and in life if you put your mind to it.
This is a great movie to watch whether you are at home on the couch or in comfortable seats in movie theaters. It is the true story of Billy Beane, the general manager of the Oakland Athletics baseball team and how he had to change his philosophy in order to make this small market team competitive. Through his creativity he was able to make the franchise successful again not only on the field but in terms of revenue earning too.
It teaches a great lesson that no matter what the business, you can turn it around if you are creative enough.
Talking about a movie that is on topic would be that of the highly acclaimed "Citizen Kane". It is loosely based on the life of newspaper mogul William Randolph Hearst. It is about a man and his unquenchable thirst for fame and fortune but in the end he found out the things that were most important in life. It's a lesson learned that you can work hard but don't forget along the way what the really important things in life are.
So there you have it. You can kill two birds with one stone. Relax and take in a good movie and while you are watching it, take some time ponder how it can help you in your business and life's personal journey.