By Herman Yau, CEO of Tend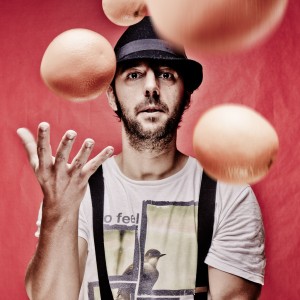 Thinking about changing your company name? It's a daunting task, and requires more than a new set of letters. Changing your company name is usually synonymous with a rebrand, and always requires market awareness to keep customers, investors and even employees on the same page.
At Tend, we underwent a name change to support our future vision of enabling the world to "tend" to their loved ones. It certainly wasn't an overnight shift — it took a great deal of planning and an all-hands-on-deck approach to executing a successful rebrand. If you're considering undergoing a name-change, rebrand or both, here's what you need to know:
1. Know who you are, then tell your story.
It was made clear that we needed to switch the original name of our company—Seedonk—to Tend when people were asking us "how'd you come up with your name?" instead of "tell me more about your company." While the name Seedonk was well recognized internally (named after the founder's wife's cat, Donk), it did not effectively communicate our story to the outside world. The first and most important step to undergoing a name change or a rebrand is to define your external-facing message and story. Understand how you're perceived and select a name that identifies your company vision and value-add to end users and future customers.
2. Understand who you're up against.
Start with performing an analysis on your competitor's branding and determine where you fall into the collective bunch. What are your competitors doing well to be heard, or what are they doing poorly? By comparing yourself to others you see as role models, or up and coming competitors, you can eliminate taking your company in the wrong direction entirely.
3. Create your style guide.
Name changes typically prompt rebrands, creating the perfect timeline for redeveloping your brand. Create a "style guide" by comparing your company to a firm rooted industry like the automotive space. For example, we asked ourselves frequently: "if Tend were a car, would we be a Mercedes or SUV?" You can determine your style by first knowing your target audience. To appeal to the masses, high-end branding might be a turn off. Likewise, a complex branding scheme potentially eliminates the crowd that'd normally opt for a more simple style.
4. Get user feedback.
It might take a longer time commitment on the front end, but you will greatly benefit by letting your users chime in. Allow a select crowd to explore the new name and rebranding before the public knows about it. This gives you a way to not only receive candid and honest feedback, but also begin the process of informing your existing customers of the external and internal facing changes you're undergoing. It's better to keep users in the loop and make them part of the process than throw the rebrand on them out of the blue.
5. Take your time.
It takes time to refine and finalize a new name. It simply can't—and won't—happen overnight. Everyone on your team, from developers to marketers to administrators, must adjust and work with your customers to make the switch. While it's important to move as quickly as possible, rebranding too quickly can leave your employees and customers in a state of confusion. Give your workers time to support the change.
Your name is the first thing most people know about you. Whether you're first launching a business, or making a switch to a new name or new brand, consider how a simple name can tell your company vision and define the way you're perceived.
Herman Yau, co-founder and CEO at Tend, is a technologist and business visionary with an extensive background in computer science and a passion for creating highly innovative solutions. Under his leadership, Tend has become the leading provider of Vision-as-a-Service, a cloud-based video monitoring platform for the connected home ecosystem.