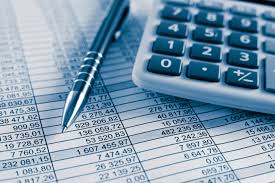 Contractors are those who operate via their own professional companies, and are similar but not the same as a freelancer. The main difference is that a contractor is bound by a contract. The distinction is subtle but those in the field, and their accountants, need to know what these differences mean, such as a difference in tax brackets and IR35 legislation.
Choosing the right accountant can be a difficult task for all businesses. It's important to find somebody that works hard, uses up to date technology and knows your industry intimately. There are many specialist contractor accountants alongside companies that work in a variety of freelance-style fields and know how various independent companies work.
It's important to find a company or individual that meets your needs as a business, as well as making sure you have an accountant in place before you start contracting. We explore what you should look for in an accountant and how to make sure they can meet your business needs.
Will you be able to reach them when you need to?
The life of a contractor is often busy. One requirement of an accountant is to be able to communicate details efficiently and allow you to update information with ease. For this reason it can be useful to have an accountant that employs up to date technology in order for you to not have to spend unnecessary amounts of time sending over account information.
Specialist contractor accountants 3 Wise Bears recommend the use of software such as Xero and FreeAgent for this very reason. These allow you access to real-time information and ease of use in updating accounts. Although it is important to be able to meet your accountant in person, this software eradicates the need for time wasting meetings.
Using modern technology reflects modern business practice and let's you fit your accounts into a busy schedule with the use of a dedicated accountant.
Do they really know your industry?
There are elements of being a contractor that differ from other businesses and nobody wants to run into trouble with HMRC.
If your company is new you may not know all of the ins and outs of how to efficiently and effectively run accounts, hence the need for an accountant. Thus it can be highly beneficial to the beginnings of business to hire somebody who is experienced within contractor accounts.
Make sure you research whether a company has a good knowledge of the importance of IR35 as it can severely affect the amount of money you take home at the end of the day. Alongside this read any testimonials you can get hold of from people in your industry to background check the company or individual.
Do they have the required qualifications and experience?
All trustworthy accountants should let you see their qualifications. Always do your research, as well as asking for references. There are several qualifications needed in order to be a practising accountant, but there are also some that are particularly relevant to contractor accountants. IT Contractor Accountants have compiled a list of the qualifications to look out for.
With the right qualifications, relevant experience and good references the accountant should be capable of handling your accounts to a high standard, ensuring your take home money is as high as it can be. Shop around for the best quotes and once you find an accountant that suits start building your professional relationship and get to work.