By Dr. Karen Reddington, President of FedEx Express, South Pacific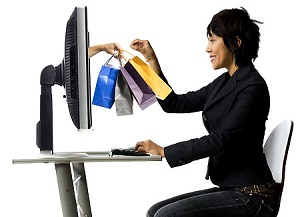 Online shopping is booming and will continue to grow exponentially – the global online retail market now tops $1 trillion a year and is set to double within four years.
Asia is at the centre of that consumer-led, technology-enabled revolution in e-commerce. China alone is tipped to exceed $1 trillion in retail ecommerce sales in the next three years, making up more than 40 percent of the global eCommerce market.[1]
With this huge growth set to continue, all kinds of businesses in Asia can benefit from the new world of eCommerce. In fact, being a minnow in the world of big business no longer carries the disadvantage of size.
A new study by Forrester Consulting[2] found that cross-border e-commerce is a major revenue opportunity for small to mid-sized businesses (SMEs), but they can still be losing out because of logistics concerns. The question they must answer is – are the time and the cost of moving goods across borders going to be worth it for my business?
Many SMEs in this region have already seized this opportunity. An eBay report on APEC SMEs, for example, showed that the average commercial seller on eBay exported to 36 countries[3].
The good news for manufacturers is that the Forrester study showed that physical items dominate online purchases. Clothing and apparel are by the far the most popular, but books, consumer electronics, cosmetics and personal electronics are also frequently purchased.
Other research shows online mass merchants and marketplaces are the most popular destinations for online shoppers who want to buy clothing in China and Japan.[4] In South Korea, mobile applications are key since almost one in three online clothing buyers last bought something via their smartphone. [5]
Yet feeling comfortable buying goods from an online supplier or website in your own country doesn't always translate to cross-border purchases.
Concerns of consumers centre around reliability – how can they be assured that the goods they are buying are exactly what is advertised? What can they do about returns if they have a problem with the product?
The Forrester research found shipping and logistics at the forefront of consumers' minds when considering cross-border purchases. It cited shipping cost (51%) and long delivery time (47%) as the top two concerns.[6]
Many of the problems with e-commerce logistics are the result of deliberate policy choices by governments. They include high tariffs, cumbersome import procedures, or inefficient transport networks and infrastructure that do nothing to move goods across borders in the easiest and most cost effective way.
Updating what are often "pre-Internet" trade policies is crucial. One issue that is especially important is trade facilitation – making the movement of goods across borders easier and more efficient.
Trade facilitation, including customs modernization, can help resolve 21st century logistics issues that might otherwise prevent consumers from buying online from overseas companies.
For example, the World Economic Forum estimates that cross-border activity by SMEs would jump by 60 to 80 percent if supply chain barriers were addressed.
Raising the de minimis thresholds to a much higher level – above which full duties and value added tax is levied – would be an important first step in delivering greater economic benefits for SMEs. The current de minimis threshold in the European Union is just 22 Euros, [7] while many business groups recommend raising these thresholds globally to several hundred US dollars, if not $1000. [8]
Increasing shipment processing hours to a 24 hours a day-customs clearance would also go a long way towards reassuring consumers and supporting eCommerce. So too would increased electronic filing of customs documents and e-payments, preferably through a single window.
The bottom line is that trade facilitation really does work for SMEs. A 2013 European University Institute working paper concluded "that the gains from trade facilitation accrue to large and small firms alike: all size classes of firms export more in response to improved trade facilitation."
Likewise, barriers faced by SMEs can be reduced or even eradicated with access to technology because it helps open doors, quickly and efficiently, to global markets.
There is little doubt the opportunities for SMEs are out there. E-commerce clearly offers new opportunities for SMEs to expand their reach into overseas markets, but good logistics are key to realizing that opportunity.
Improved trade facilitation is critical, and it's the role of business and governments to work together to make that potential a reality for SMEs around the region.

[1] http://www.emarketer.com/Article/Retail-Sales-Worldwide-Will-Top-22-Trillion-This-Year/1011765
[2] Forrester Consulting study "Seizing the Cross-Border Opportunity" conducted on behalf of FedEx, 2015
[3] "Enabling Grwoth for APEC SMEs". November, 2014
[4] http://www.prnewswire.com/news-releases/global-clothing-b2c-e-commerce-market-2015-300036435.html
[5] http://www.prnewswire.com/news-releases/global-clothing-b2c-e-commerce-market-2015-300036435.html
[6] http://images.fedex.com/us/ecommerce/pdf/whitepaper.pdf
[7] https://smallbusiness.fedex.com/international/country-snapshots/france
[8] https://smallbusiness.fedex.com/international/country-snapshots/france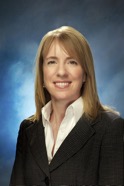 Karen Reddington is President of Asia Pacific Division of FedEx Express, the world's largest express transportation company. In this role, which Dr. Reddington took up in January 2015, she heads up Asia Pacific from its headquarters in Hong Kong. The Asia Pacific Division comprises three regions: North Pacific, based in Tokyo; China, based in Shanghai; and South Pacific, based in Singapore. Dr. Reddington is responsible for leading the FedEx business across the region, including overall planning and implementation of corporate strategies and operations across 30 countries and territories with more than 18,000 employees.