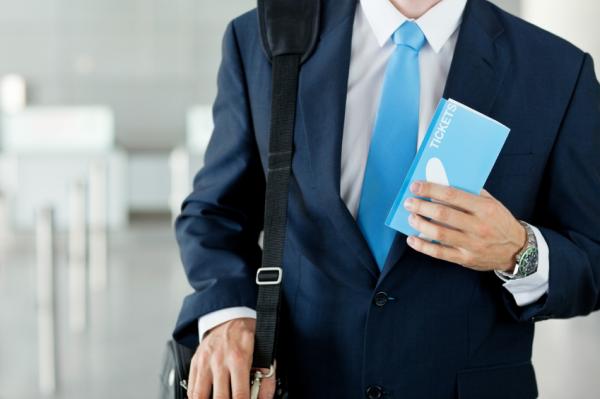 The last few years have been tough for personal as well as business finance. One area in which business enterprises can save substantially is the cost of employee business travel. There are contemporary technologies that facilitate video conferencing and electronic communication. These techniques have helped to keep employee business travel costs down, but some business trips are unavoidable.
Here are 7 tips to reduce cost of employee business travel:
1. Have an Unambiguous Employee Business Travel Policy.
This policy should include per diems applicable for different employees based on their position in the organization. Never pay more than the contracted amount to anybody, irrespective of their position in the organization and ensure that only the amount payable as per such policy and agreed by the employee is reimbursed. Some employees may interchange the limits, but each sub-limit should be strictly conformed like in health care policies.
2. Avail Services of Travel Agents.
Travel agents are aware of various options associated with travel industry including discounts on flights and hotel rooms. Using their services gives them some business. Correspondingly, they try to give their customers best service at a lowest possible price, especially if the customer has been availing their service for a long time.
3. Get Best Hotel Deals.
Hotels enter into contracts with business enterprises for all their business travel needs. There are discounts available for entering such deals. Always book a place that have a decent selection of bed and breakfasts but still be offering a cheaper stay. Another factor that needs to be kept in mind is proximity to airport or place that the employee would be going to. Hotels have branches in different parts of the city, and they can arrange for employees stay closer to the area where the conference, meeting, seminar, etc., is to be held. This reduces the taxi costs.
4. Get Airlines Discounts.
Ideally, do not let the employees stay overnight in another place if the work for which the employees are traveling can be completed within a day. Prefer regional airports as it can reduce many other costs. Likewise, using frequent flyer discounts can reduce costs. Opting for only one airline instead of choosing different airlines for each travel also entitles the business to some discounts. Avoid business class bookings for traveling within the country.
5. Avoid Taxi Costs.
Encourage employees to avoid using taxis as far as possible. There are lesser known taxi services that do not charge as high as some of the well-known ones. Alternately, they offer a complimentary trip to the airport. Either way, the company stands to gain. If the employee uses public transport, it saves the employer quite a bit.
6. Plan Group Travel.
When a group of employees are traveling, arranging for a bus may prove to be a whole lot cheaper because meals of all employees do not include restaurant's service charges, etc. If such group of employees or any employee has to stay in another town for longer, then booking a house with kitchen and all the facilities for cooking may also help to save costs.
7. Advance Planning.
Book tickets in advance because flight tickets become expensive as the day of travel gets closer. Book hotel rooms also well in advance because with each passing day, the hotel's room rent increases. Advance planning of travel and pick up by taxis also reduces taxi costs.
Conclusion.
Employees would not be spending as much as they do when the expenses are being borne by the employer. Clear cut definitions in the firm's business travel policy and employee's written consent to that can prevent the need to absorb expenses that are not planned for.