by Amy Klimek, VP of Human Resources for ZipRecruiter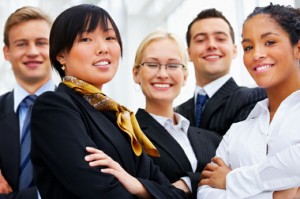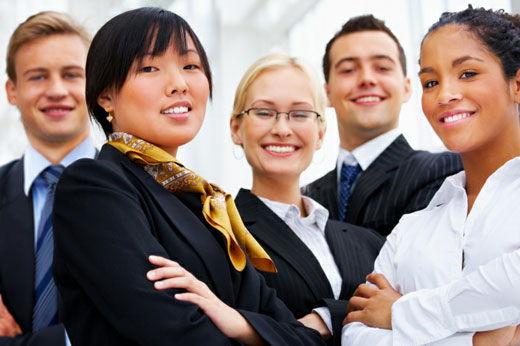 Human resources can be an intimidating thing for a fast growing start-up business. It often means hiring more people to operate a formal HR department, and as any start-up entrepreneur knows, resources are already spread thin. This article will discuss tips to successfully deliver HR – or HR services – within a start-up firm, along with ways to reduce its cost.
Think About Who You're Hiring.
Whether you hire an HR firm to help with the hiring process or not, think about who you're hiring in any situation. So, if you're paying an HR firm to hire, think about whether you're paying for people to do something you literally not able to do. If you're eschewing an HR firm and directly hire, know that you have the discretion to hire properly. Either way, you don't want to hire someone who will contribute less than you pay them.
Make sure that your firm is focused on hiring a diverse set of people – not only diverse in terms of race, gender, etc., but in terms of personality. You want the staff on board to reflect society, or better yet, your customer base, not necessarily the persona of the founders. Ultimately, you do not want your organization to fall into the pernicious traps of phenomena such as groupthink.
The Impact of Technology.
Technology is always evolving, and now there are more ways than ever to hire. Jobs used to posted in classified listings of newspapers and often not many other places. Boy, have time changed! Now there are sites – one of the more popular being The Resumator – that simplify the recruiting and hiring process. In many cases, you can largely or completely eschew the mess that HR and hiring often creates.
Other sites that help with the HR process include the employee feedback platform Rypple, the healthcare cost reducing site Keas, the flexible HR overhaul platform TribeHR, and the expense tracking platform aptly named Expensify.
Clear and Precise Examples from the Top.
A start-up founder wants to set the right example for its employees, and one way to this is by leading as one desires its employees to follow. A solid example from up top helps reduce training time and costs, thus somewhat reducing the need for human resources.
In order to send a clear message from the top and get everyone on the same page, one has to have a clear idea of why they started the company that they have started. In other words, there has to be a clear company mission in place. Making employees not only feel valued, but like they are doing important work that might actually make a difference in someone's life greatly contributes to morale. And greater morale may mean that HR doesn't have to be quite as prevalent.
Pick Strong HR Individuals.
Individuals hired to do HR services must not only be prudent in whom they decide to advance in the hiring process, but they must be assertive and logically-minded. The reason for this is not only so they won't make bad hiring decisions, but because they need to have the confidence to stand by their opinions as to why someone should be hired or whatnot to the executive of the start-up. They need to be able to advise and influence founders.
Strong HR doesn't usually mean that said HR is strict towards employee conduct outside the workplace. Start-ups, considerably more so than established conservative firms, often encourage social media use. This includes professional profiles, such as LinkedIn, and more personal profiles such as on Facebook. However, a firm still has to monitor what their employees post. There have been instances of confidential or private firm information posted on social media; once that happens the damage is already done. It is essentially irrevocable.
Conclusion.
Ultimately, while the HR services should not be the main focus of a company– sales, vision, and a market are amongst the things that should be– it is still imperative for a start-up to run HR efficiently. If not done correctly, the wrong employees will be hired and hired employees will likely not be motivated and loyal. With all of the ways to hire nowadays, saying there are not good options is blatantly false. However, as always, use discretion.
Amy Klimek is an experienced HR recruiter and VP of Human Resources for ZipRecruiter, a company that simplifies the hiring process for small to medium size businesses. Prior to that Amy has held similar roles at Rent.com, eBay and US Interactive. For Amy, corporate culture isn't about dogs and free lunches, it's about empowering employees and creating an enriching environment for people to excel.