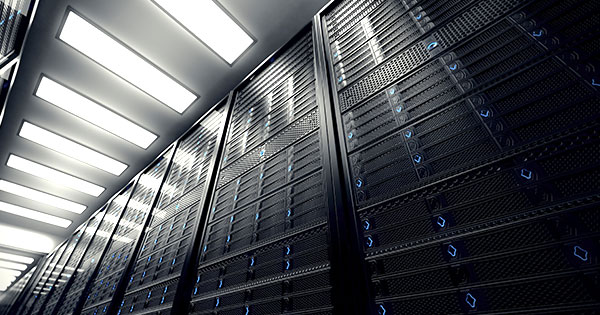 by Alex Christo
When it comes to conducting business online, you have to be outfitted so you can work in the cloud and stay connected without the threat of unexpected downtime. Because cloud servers are a necessary component of doing business online, it helps to understand a little bit more about the concept.
A Hazy Concept for Some People.
When anyone speaks of the "cloud" in computer technology, it sounds rather nebulous, just like a cloud itself. What exactly is going on with that hazy configuration called a server anyway?
In its technical context, cloud hosting cannot be literally defined. The word "cloud" is merely a creative way of defining s network connection online – a link that is made up of a large number of various computer systems, most all served up by a connection called the Internet.
Therefore, cloud hosting solutions typically make up a large number of server farms that act as one big storage processor and space. The actual data for your company's website (such as images and HTML files) is disbursed across a cluster of hard drives, all linked together to allow for scalability.
Don't get confused by the word "cloud" then as it really is not that much different from Internet connectivity. While the cloud typically references a small segment of the Internet, the Internet itself is one large, if not macroscopic, cloud network.
Supplying the Need to Communicate Online.
Cloud hosting has grown out of a need for connectivity in communicating ideas, data and stories over the Internet. The cloud, which hosts multiple servers, typically scales as a cloud network expands. The distribution of storage capacity and power is frequently managed by backend software called an OS/system.
When the server administrator logs into the backend and conducts a check on the CPU load of the computers and system data, the process is known as virtualization. In turn the administrator is able to maximise the cluster for storage efficiency, power use, and backing up data for his company's computer network.
Substantial Cost Savings.
Therefore, cloud servers operate by supplying storage space as well as processing to any individual or company that does not possess physical servers on-site. The user of a system that features cloud servers enjoys enhanced storage, run applications and memory from a terminal that may be connected to any cloud server in the world. Because you don't need a large IT staff to operate your network, you can save a great deal of money on your overall business costs and realise a bigger return.
Types of Cloud Hosting.
Three types of cloud hosting are offered to businesses from currently available cloud servers. The three types of hosting include hybrid clouds, private clouds and public clouds. Private clouds are also known as internal clouds.
Private clouds provide services within a company's Intranet while external clouds provide resources to end users via the Internet. Hybrid clouds serve the needs of internal office users as well as clients on the outside of the company. Therefore hybrid clouds possess features that are recognized in both public and private cloud structures over the Internet.
Alex Christo is an avid technology fanatic and blogger, with his main area of expertise being in SME IT solutions and support. He currently works for EPOSNow in their technical department, overseeing the development of systems and customer support whilst also looking after the company website.