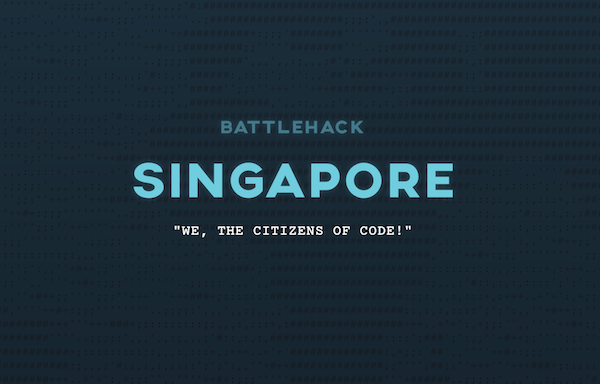 The global 2015 BattleHack, organized by leading global payments providers PayPal and Braintree, will be coming to Singapore as part of a worldwide global hackathon competition that will see developers across the globe tasked with creating applications that solve specific challenges.
Launched in January this year, individual Battlehack competitions will be held in cities like Melbourne, Los Angeles, London, Tokyo, Berlin and many others, and developers can enter as individuals or as a team – or even team up randomly onsite – to compete in the 24-hour event.  The Singapore leg, which will take place on 28 and 29 March 2015, will see local developers create a mobile app that will solve a local challenge of their choice.
The 2015 BattleHack series will culminate in the World Finals in San Jose, California in November, and the Singapore winner will be flown to the finals at PayPal's headquarters in Silicon Valley to battle it out with teams from 14 cities around the world for the US$100,000 grand prize and a "battle axe" trophy. Judges for BattleHack Singapore 2015 include John Lunn from PayPal & Braintree_Dev., Jeffrey Paine, Founding Partner of Golden Gate Ventures, Sayanee Basu, Curator of We Build SG and Mohan Belani, Co-Founder & CEO, e27.
"Being a major hub in Asia for technology, start-ups and innovation, we're thrilled to bring BattleHack back to Singapore," says John Lunn, Senior Global Director, PayPal & Braintree_Dev. "Last year's event saw some great hacks and apps that provided innovative solutions to the local community and we look forward to local developers showcasing their skills and creativity again this year."
"Unlike many other hackathons, we are not looking to take equity in their companies or influence their work in any way. We evaluate every app based on the quality of their code and the integration of our APIs. By helping developers monetize their ideas we're not only enabling innovation, but we're powering next generation companies that have the potential to be as disruptive and successful as Uber and Airbnb," Lunn adds.
Last year's BattleHack toured 14 cities and drew more than 3,000 competitors globally. Winners of BattleHack Singapore 2014, Team TalkWithMe, developed the custom iPhone keyboard app SmoothTalk that translated typed input into a desired language in real-time across all apps, enabling users to communicate effortlessly, regardless of their linguistic backgrounds.
Visit https://2015.battlehack.org/singapore for more information, registration, and terms and conditions.