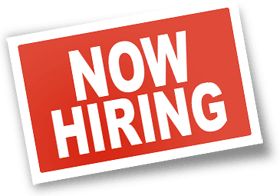 The hiring process, though crucial to any business can prove very tedious and time consuming. From creating job posts filled with pertinent information, to screening applicants, making calls, and scheduling interviews, there is a lot required to recruit the best group of candidates. Learning to improve the hiring process can essentially help business owners to cut back on unnecessary time and wasted resources, while also providing them with the means to recruit the best candidates.
Getting More Done in Less Time.
According to an article in the New York Times, as of 2013, it takes businesses approximately 23 business days to fill a vacancy. Although the unemployment rates are declining, old hiring practices could prove to be very costly for hiring managers.  With the average vacancy taking a little under a month to fill, businesses are losing valuable time. Not to mention, the potential for making the wrong hiring decisions which results in higher turnarounds. Ensuring that the process runs as seamlessly as possible requires a full analysis of current practices and the implementation of new processes that will help streamline the recruitment process altogether.
Fully Analyze Current Processes.
Before you can determine the best methods for streamlining your recruitment process it is necessary to review the processes you already have in place. You will need to assess which steps are working effectively and which ones are not. Everyone who is involved in the recruitment/hiring process will need to be involved in the analysis – this might include your management and human resource departments. Since each person has a different role as it pertains to the hiring process, having everyone work together allows you to see the entire process from start to finish.
Having a full understanding of the inner workings of the recruitment process will help you make a more informed decision on which areas should be improved upon. While each business will have a different outlook on what needs improvement in their recruitment process, below are a few common areas to consider improving upon:
Creating Job Descriptions – When creating job posts for vacant positions within your organization, it is important to be as thorough and detailed as possible. A job posting should have a very detailed summary of what you're looking for in a candidate and what the job will require of them. It should clearly outline a description of their responsibilities, income range, and required experience. Instructions on how to complete an application should also be clear to minimize the potential for miscommunication. By clearly outlining everything in your job postings, businesses can cut down on the time wasted in reviewing applicants that are not qualified for the position.
Screening Applicants – Hiring managers can waste a great deal of time on screening applicants that may or may not be qualified for the position. In order to minimize the time spent screening, businesses can look to effective solutions that will cut time in half. Some of the more popular choices to date include screening applicants through online tests or phone interviews. Online tests can narrow down the list of eligible candidates. Since only those who pass the test will be considered for an interview, hiring managers spend more time sorting through qualified candidates.  Phone interviews can also help hiring managers to cut down on time interviewing unqualified candidates. Such interviews allow applicants to get a better understanding of what the job entails and also gives hiring managers the opportunity to feel the candidate out more before making any future hiring decisions.
Processing Paperwork – One of the most tedious things about the hiring process is all the paperwork that needs to be dealt with. From reviewing resumes and applications to giving out hiring packets, there is a lot of paperwork that will need to be managed. One way to cut down on the amount of paperwork that must be handled is to utilize online document services. One of the newer innovative tools, e signatures for staffing companies allows recruitment agents to get instant signatures on paperwork. Applicants can review the documents and simply sign them online and return them to you electronically. As such, paperwork can be saved to the computer or to a company's cloud storage space for future use. Going paperless and utilizing online sources for digital forms and cloud storage makes paperwork easier to sort and locate when you need it. Authorized parties also have the means to access the information and make updates as they see fit. Essentially, the use of less paper saves money and improves productivity.
A business can only be as good as the staff. Not matter how great the products or services might be, if they're not properly executed by adequate staff the business as a whole will fall by the wayside. Focusing on these three areas of the hiring process and implementing new strategies will certainly help businesses of all sizes to cut down on the use of unnecessary resources, speed up the hiring process, and improve the chances of locating applicants that are truly qualified for the job. All in all, streamlining the hiring process improves productivity, saves time, and saves money.