By Jennifer Tuohy
Installing a high-tech security system to monitor and protect your physical space used to be the exclusive purview of big corporations. Of the many expenses a small business has to contend with, monthly fees and salaries to maintain security systems rarely rank high on this list.
However, the advent of the 'internet of things' is blowing the security space wide open. Smart DIY and purpose-built solutions can provide effective security for low start-up costs and no monthly fees.
Smart security systems allow you to keep tabs on your business via your smartphone, dispensing with the cost of a 24-hour monitoring service while allowing you to keep an eye on the shop yourself.
These systems range from extensive monitoring equipment with multiple video cameras, microphones and sensors, to one or two smart cameras with all these elements built in. Broadly they track motion, sound, temperature and air quality and alert you via your smartphone if anything is out of the ordinary. Additionally (and crucially for many small business owners), these systems don't require extensive wiring and installation, making them ideal if you can't or don't want to invest in infrastructure in a space you may be leaving in a year or two, when your business grows.
Currently there are two categories of smart security systems that work well in a small business setting: all-in-one solutions and small, expandable systems. Which works best for you depends on the size and scope of the space you want to "protect."
All-In-One.
All-in-one security systems are basically smart cameras with motion and other sensors built in. They can monitor movement, humidity, air quality and other factors that affect the safety of your business. You can set up custom notifications to be sent directly to your smart phone, tablet and/or computer, and some offer the option to alert second or third parties if you are unable to respond.
Canary ($199) is one such device. Resembling a sleek wireless router, it sits on a flat surface such as a desk or shelf and keeps a wide angled eye on its surrounds. The built-in HD camera has night vision and its microphone can catch sounds in surrounding rooms. The Canary monitors everything from activity and noise levels to air quality, temperature and humidity and sends you notifications with recorded video of the event, as well as the option to watch live. Canary is currently available for pre-order.
DropCam offers a simple way to keep tabs on your business from anywhere in the world.
DropCam ($149 – $199) is arguably the leader in the Wi-Fi camera space. This supremely simple cloud-based Wi-Fi video monitoring service, just needs a plug and a place to call home. The small, lightweight camera can be positioned virtually anywhere to monitor its surrounds and send you activity alerts. Night vision maintains visibility around the clock and the built-in microphone and speaker means you can have a two-way conversation. The option of cloud video recording (for a monthly fee) gives you access to video for up to a month.
This summer, DropCam launches Tabs ($29), a motion sensor accessory that attaches to doors and windows to alert you to unusual movement, or to portable items such as laptops so you can track them down when they go missing.
The Wink Spotter Sensor is uniquely adaptable to any space in need of monitoring.
For a supremely simple solution, the Wink Spotter Sensor ($49.99) is a great entry level product. Part of the Quirky + GE line, Spotter is a small camera that looks like a smoke alarm. Pop it anywhere you want to monitor motion, sound, light, temperature and humidity. Magnetic attachments make it easy to install and a snap to remove when it's time to move on or if you want to monitor a different space for a while.
Expandable systems.
Expandable systems cover the same elements as all-in-ones but are much more customizable. Generally they work by having one central device that controls a variety of separate sensors, cameras and other security devices. Because they are portable as well as expandable, these systems work well in small spaces that you plan to expand, or in larger spaces that you don't want to hardwire or may plan to leave.
iSmartAlarm ($199 and up) is one such system. It works through a central "brain" that controls an expandable collection of sensors for your doors and windows, motion detectors, keychain remotes, panic sirens and security cameras that you can view and control from your phone. There are two packages to start off with and you can add additional sensors as needed.
Vera offers a tailored small business package for $1,500. The higher price tag comes with a much more complete security solution, including the Vera smart controller, a touchscreen smart door lock, intelligent thermostat, HD video cameras and window, door and motion security sensors. The system can be expanded up to 200 devices. The system incorporates energy and lighting controls making it an automation and security system in one. The smart door locks are an interesting addition, allowing you to know which employees arrive and when and allowing you to let people in to your business if you can't be there.
For a simpler expandable solution, Lorex's Vantage Stream Wireless Surveillance Camera ($149.99) offer the capability of multi-location surveillance with recording abilities direct to a cloud-based NAS, your smartphone or to the camera itself. The system is expandable up to 16 locations and 20 simultaneous devices. Featuring dual motion detection, passive Infrared, video motion detectors and two-way audio, the camera's innovative design offers a lot of flexibility for mounting, from countertops to walls and ceilings.
Conclusion.
Smart security systems offer a wealth of flexibility both in price and in features, ideal for the fast pace of change in a small business. While you sacrifice the peace of mind of a company surveying your business 24/7, you also ditch the cost. In exchange you gain the ability to control and monitor your business remotely.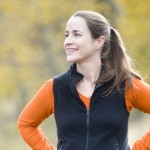 Writing about home automation for The Home Depot, Jennifer Tuohy offers advice on technologies that can improve efficiencies and security at home and work. You can find more info on these smart devices Jennifer mentions at The Home Depot home automation pages.