By Kris Duggan, CEO of BetterWorks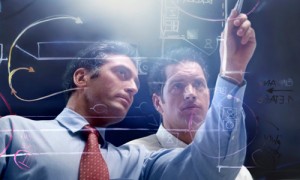 It's no secret that setting goals is critical to achieving any kind of success, and making sure they're realistic and measurable is vital to maintaining momentum and motivation, especially in the startup game. After all, dangling a carrot is only effective if at some point you actually get the satisfaction of enjoying the carrot.
The challenge for most startups is that they don't just have a few goals — they have every goal.
Full of vigor and enthusiasm with a product-market fit that seems destined to change the world, it's easy to get caught up in the excitement and strive for world domination. The problem is, by setting outrageously lofty, long-term and immeasurable goals, the satisfaction of that carrot often never materializes. In order to grow, startups need a much more focused, realistic and agile approach to goal setting that builds momentum and establishes a pattern of success.
How OKRs Can Help.
When implemented right, OKRs can — and already have — helped to build some of the biggest companies in the world. Born out of Intel and then later fully actualized at Google with the help of John Doerr, OKRs (Objectives and Key Results) have ushered in a new goal-setting framework that empowers every size business — but especially new ventures — to set out and stay on the right path to drive organizational success.
The concept is fairly simple: identify an objective — what you want to accomplish — and outline the expected key results — how you will accomplish that objective with clear, measurable and time-related metrics. However, this relatively simple principle is game changing for early-stage operations that often focus exclusively on the Big Hairy Audacious Goals of a decade ago.
So, while world domination shouldn't necessarily be your Day 1 objective, you CAN get there with the help of OKRs. Here's how:
1. Use OKRs to ramp up productivity…
Especially among founders, entrepreneurs and key management personnel by eliminating or delegating tasks that don't materially contribute to progress and replace them with value-added tasks. Most of us spend an average of 41 percent of time on discretionary activities that offer little personal satisfaction and could easily be handled by others. In a startup, micromanagement leads to lack of productivity that could be absolutely devastating, not to mention a major contributing factor to entrepreneurial stress and burnout.
2. Use OKRs to focus company-wide planning.
Clear, transparent OKRs ensure e everyone is working toward the same goal and enable accurate, consistent communication about progress. In their research, Harvard professors and co-authors of "The Strategy-Focused Organization: How Balanced Scorecard Companies Thrive in the New Business Environment" Robert S. Kaplan and David P. Norton found that a shocking 93 percent of employees don't fully understand their company's business strategies and what's expected of them as individuals to achieve those goals. Disconnect and lack of or poor communication could be a disaster for a startup, which needs to hone in tightly on its mission and objectives to get off the ground and build momentum. OKRs can make that a reality.
3. OKRs add transparency and support collaboration across the organization.
Secrecy and isolation can eat away at an organization like a cancer. Setting goals together and working to achieve them together is vital to maintaining a collaborative and successful organization. The OKR approach is designed to be open and transparent. Goals are set, established and achieved in full view of the entire team, with individual goals connected to those of other team members. This supportive atmosphere provides motivation and support to enhance goal progress and achievement.
4. Use OKRs to establish how company success is measured, establish a metrics-driven culture and track performance progress.
How will you know you've hit the mark if you don't measure? OKRs provide concrete, specific, time-based and measurable metrics to measure progress. If there's no hard number to strive for, nor any deadline to meet in achieving that goal, it becomes irrelevant. Plus, failure to track and celebrate progress provides no incremental motivation to keep team members engaged, nor any opportunity to adjust if things aren't working out. That carrot just keeps dangling out there, with no sign that it's coming within your grasp, nor why it's not. Imagine setting out to lose 20 pounds in 3 months, but never stepping on the scale until the last day. Missing the mark would be devastating and demoralizing.
5. Use OKRs to move faster.
For startups, agility is a must. Frankly, the traditional methods of annual performance review and organizational planning are far too sluggish to keep pace with today's fast-paced, dynamic business environment. As Dan Dodge, developer advocate at Google once said, "At Google, a year is like a decade. Annual goals aren't good enough." Setting and evaluating OKRs on 6-week or quarterly intervals can give you the agility and flexibility to keep pace with the market and product development needs, to jump on new opportunities or respond to threats in near real time. Unlike the rigid systems of the past, OKRs are living, dynamic, adaptable and flexible, while maintaining alignment with the overarching corporate strategy. In other words, it's better to work toward a moving target that's heading in the right direction than it is to make progress in the wrong direction.
6. Use OKRs to aim for the stars.
While OKRs should be realistic and attainable, setting aspirational OKRs encourages innovation, creativity and calculated risk taking. Include a mix of realistic, achievable short-term metrics, as well as some pie-in-the-sky goals to challenge team members and the organization as a whole. Most importantly, never, ever tie OKRs to compensation or advancement. Doing so only intimidates staff into focusing only on just meeting the goals. As an entrepreneur, the last thing you want is a team whose primary motivation is to check off boxes. You need them to push the envelope, explore and experiment. Setting aspirational OKRs gives them the freedom and flexibility to do so, without the threat of punishment or failure.
Launching and growing a startup can be an overwhelming, exhausting, and yet extremely exciting and gratifying, adventure. Implementing OKRs at the ground floor establishes a strong foundation, a motivating cadence and culture of success that keeps both leadership and the growing staff engaged, focused and invested in achieving the world domination you've dreamed of.
Kris Duggan is the CEO and co-founder of BetterWorks, an enterprise goals platform trusted by high performing companies to engage, empower and cross-functionally align their workforces. By applying Goal ScienceTM thinking, BetterWorks drives companies to become operationally excellent and provides powerful insights about how work gets done.