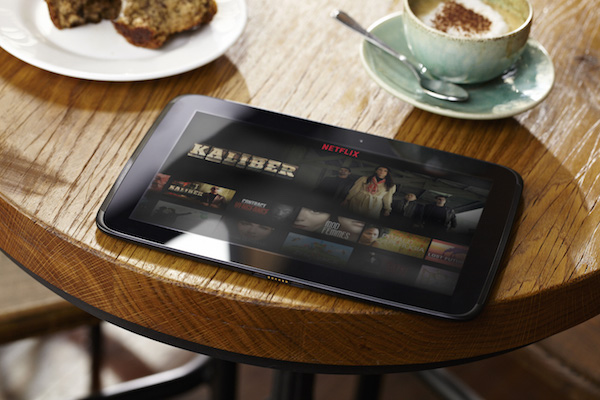 by Patrick Smith, Housesimple
Often the only way for companies to establish themselves in a market is to do something innovative and take the shine off their competitors. Although this might seem difficult, there are plenty of new businesses that have done just that and managed to carve out a place for themselves in what are often saturated markets.
Here we've compiled a list of the newest and most innovative online businesses disrupting their industries:
Airbnb.
Since its launch in 2008, Airbnb has turned the travel industry on its head, offering up over 800,000 properties worldwide for holiday rental. The rental website has revolutionised the holiday industry, giving consumers an alternative to hotels and also allowing them to offer up their own homes as rentable accommodation. The website takes a booking every 2 minutes, and while there have been some horror stories regarding turning up to a property and finding various horrible things, Airbnb in general seems to be going from strength to strength.
Duolingo.
Free language-learning app Duolingo has helped more than 38 million users to learn a language and was the winner of the iPhone App of the Year award in 2013. Comprising written lessons, dictation and speaking tasks, as well as a games-style vocabulary section, the app has made people look at educational tools and apps in a new light, showing that the two can be combined. Moreover, independent research has found that using the app for 34 hours is the equivalent of taking language classes for an entire term at university.
HotelTonight.
Another travel company looking to disrupt the market is HotelTonight which allows users to book hotels up to 7 days in advance. The app gets rid of the notion that you should book hotel stays as far in advance as possible and instead prides itself on being able to get users great last minute deals in 10 seconds, in rooms that would otherwise go empty. Operating solely through an app, the company claims to be 'a reinvention of hotel booking for the mobile era'.
Housesimple.
By offering an alternative from the traditional estate agent, online estate agents Housesimple are changing the way people sell their homes. The company gives the seller back the control and allows them to market their home as they wish, while still maintaining a full estate agency service and offering a high level of customer service which high street firms often lack. While online estate agents currently represent just 2% of the UK market, this number is projected to rise to 20% over the next 5 years, showing just how big a stir is being made by companies like Housesimple.
Netflix.
While Netflix has established itself as arguably the leader in the VOD market, there should be no doubts about the disruption it has caused to the market. Initially carving out its niche as being for people who found trips to Blockbuster inconvenient, Netflix now reigns supreme while Blockbuster has become defunct. The company also continues to cause waves in by breaking into new territories, last year launching in both France and Germany. The introduction of Netflix-only programmes, such as Orange Is The New Black, also sets it apart from other VOD services (some of which have followed their lead and launched their own series') or ordinary television.
PivotDesk.
Calling itself 'a marketplace for office sharing', PivotDesk knows how hard it can be to find office space, whether due to cost, space requirements or lease lengths. As such the company offers month-to-month contracts, allowing companies or individuals in the US to hire office space as and when they need it. PivotDesk not only has its own offices to rent out in Boulder, but also allows landlords and companies to rent out extra space, thus disrupting the business real estate industry which often requires signing up for long-term leases.
Uber.
The much written about Uber has undoubtedly changed the face of the taxi-industry – somewhat controversially depending on who you speak to! Operating in over 200 cities, the company connects customers to drivers via their app, often offering a cheaper rate. While this is great for the customer, Uber has faced much opposition from traditional taxi firms, with cab drivers in many of the affected cities, including London and New York, protesting the company's practices.
YPlan.
Founded in 2009, YPlan is an app that allows 'spontaneous' people to book tickets to events at the last minute. Tickets to events can be bought up to 48 hours in advance in just two taps, and the app is entirely mobile – meaning no need to print off tickets. Only operating in certain cities (London, New York, Las Vegas), the app hones in on the idea that busy city-dwellers don't like to plan events too far in advance, which has proven to be a hit as in November the company raised $24 million. The startup plans to use the investment to move away from a direct sales model and into a self-service platform which will allow event organisers to add and manage their own listings.
As you can see, finding a niche in a market can go a long way to causing some upheaval amongst competitors and establishing a name for yourself. While some of the companies are startups still fighting for their place in the market, the technology and ideas surrounding many of them make them stand out from the pack and could cause them to become major players in their industry, while giving their competitors pause for thought.

Patrick Smith handles marketing for Housesimple – the UK's No.1 Online Estate Agents, offering an effective and inexpensive alternative to 'traditional high street' agents.