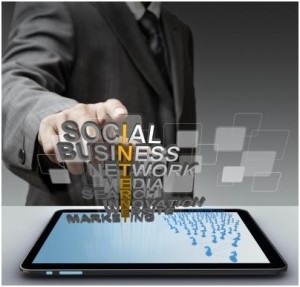 If you've done your research, you'll know that one of the best ways to grow your new business is to get involved in social media. It has all kinds of benefits, from engaging with your audience to creating a stronger web presence.
The following 12 tips are perfect for new businesses:
1. Don't Go for the Hard Sell.
Social media is not for selling, OK? You need to be SOCIAL. Imagine that you are an expert in your niche. How will posting constant reminders of what you have for sale help to communicate that? It won't! Be social, get the community involved in your posts, and post things that will get more engagement.
2. Use High Quality Images to Get Noticed.
Posts that have images always have a better click through rate and response than those that don't. Try to take more quality pictures and see what a big difference it makes.
3. Utilise Videos.
'Vlogging' is a great way to tell people a bit about your products, but the people behind them too. You can have fun with your vlogs and let people get to know you a bit. Talk about your products a little bit, but keep it light and perhaps ask a co-worker what they're having for lunch. When people feel like they know you, they'll trust you more.
4. A/B Test Your Content.
Testing your content is essential to ensuring you get the most engagement. Study your content carefully and see what gets the most engagement, and try different things. Only test one thing at a time to make it fair.
5. Pick the Right Platforms for Your Business.
You need to pick social platforms that suit your business. Where will you find your audience? Don't take on more platforms than you can handle either!
6. Use Analytics.
There are so many tools you can use to monitor your social media, the list is endless. Read your reports carefully and use them to make needed changes.
7. Post During Peak Times.
What are the best times to post for your audience and industry? It all depends on who you're targeting, so you're going to need to do more research. Some say it's better very early in the morning, others in the evening when people have finished work.
8. Make Your Pages Desirable With Discounts.
Flagstone search Marketing recommend that you make people WANT to follow your pages by offering discounts!
9. Hire a Social Media Manager.
If you can't manage your social media accounts yourself, hire a manager.
10. Quit if You Need to.
A platform isn't working for you, no matter how hard you try. Ditch it! Try something else maybe. Know when to quit.
11. Don't Respond to Mindless Trolling.
Unfortunately, some people enjoy mindless trolling on social media. Ignore and delete these comments if you can.
12. Always Respond to Feedback.
Both positive and negative feedback should be responded to in a timely manner!
Use these 12 tips and you'll hardly put a foot wrong as you get your social media journey started. Remember; stay consistent and the results will come!