by Soumik Roy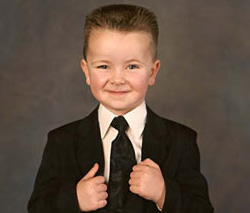 The talent pool accessible to companies today is global. Logistics isn't a constraint anymore. Hiring "resources" who work remotely for companies is slowly catching on – perhaps because it is cost effective, if nothing else. In cases where such an arrangement doesn't pose a security or legal threat to the entity, it is likely to be explored. Hiring "remote part-time resources" is not challenging either.
Companies have started trusting the freelance professional with a variety of assignments today.
Graphic designers in the Philippines, IT professionals in India and writers in Britain have become easier to engage with. The Japanese manufacturing aphorism, "highest quality is lowest cost" comes to life in the virtual world.
Difficulties finding the right talent have been overcome as well, using platforms like Elance & oDesk. They not only help companies find the right talent, but also provide mechanisms that disburse payment only when jobs are completed to their satisfaction. Freelancers aren't burned either. They are guaranteed payment for satisfactory work completed on time.
Many people start-out as entrepreneurs while they're only chasing flexible work schedules and an opportunity to only pick up assignments that interest them. Starting a graphic designing or IT company has costs associated with it – becoming a freelancer doesn't (except the opportunity cost of 'rather doing something else').
For many technical & creative minds, freelancing has been a successful prelude to entrepreneurship.
Sahil Lavingia, the founder of Gumroad (www.gumroad.com) and Brian Wong, founder and chief executive officer of Kiip (www.kiip.me) for example are both successful entrepreneurs today who are said to have started off as freelancers. There are plenty of other examples on the internet as well.
Some of the common challenges with typical freelance assignments is the absence of a feedback loop and an uphill battle with stereotypes, which are enhanced manifold if your communication skills aren't above-average. Luckily for most, battling those challenges isn't very hard.
A feedback loop is essential to professional growth. If you don't know you're making a mistake, how will you learn? However, it is often viewed as a waste of time by many organisations. Signing a freelance contract for a set period with the company can give reason to the 'employer' to invest his time giving you feedback, plus, they'll be more likely to vouch for your work or even extend your contract indefinitely.
Stereotypes are always a challenge. A systems engineer from India is often no better than one from Africa, however, preexisting stereotypes will work to the advantage of the former. This is a harsh example, and I hope my perception of the industry is skewed but if it isn't, there are remedies available that help freelancers break stereotypes as well – showcasing experience and work samples is one of them.
At the end of the day, freelancing is clearly a lucrative option for many. Telecommunication innovations have changed the dynamics of the cost-benefit ratio for this proposition and it is finally getting the traction it deserves.
That being said, freelancing isn't new to this generation – it has been around for a while. It offers several benefits to companies and professionals. Only time will tell whether or not it can take up a larger share of the services market.
Soumik Roy, CAIIB, MIMA is a young professional whose core area of expertise lies in financial managment. He has a strong foundation in accounting through education and industry experience augmented by a keen understanding of banking principles & practices acquired over the years. He is affiliated to the Indian Institute of Banking & Finance and the All India Management Association, having been accepted as a life member at both organizations.