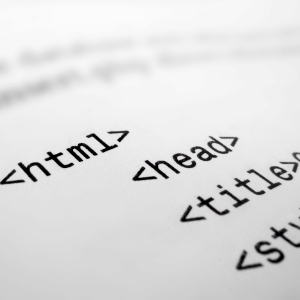 At the time of writing, there are approximately 700 million active websites in the world today. These sites are all owned and run by both individuals and businesses. As with most things in life, there are some phenomenal sites out there. And there are also some pretty dire ones too!
If you run a business, you will always want your site to fall into the former category rather than the latter! Image is everything in business. If the image you convey of your business is mediocre at best, consumers will go elsewhere. It's as simple as that!
Web design is a major part of any website or online marketing strategy; as is the content and structure of your site. It needs to look unique, impressive and be attention-grabbing.
In today's blog post, I will share with you some top tips to supercharge your site and make it an award-winning online masterpiece! Here is what you need to know:
Make your website design responsive.
The first step to web design success is to ensure your design and layout is responsive. Don't know what I'm talking about? Let me explain. "Responsive web design" is a term used to describe sites that work well on a variety of devices and screen sizes.
Let me give you an example. Try looking at a non-responsive website on your computer and on your smartphone. Notice how your mobile screen is smaller than your PC or Mac display? The text, images, and other content will also appear small on your smartphone's screen.
The smart thing about responsive websites is that they adapt their layouts. That means sites will become legible on smaller screens. The navigation system will also be mobile-friendly.
Now you don't have to worry about creating desktop and mobile versions of your site. That's because a responsive web design will take care of everything from the one set of website files!
Less is more.
Have you ever gone onto a website and felt frustrated and confused by its content? It's a bit like having ten people all talking to your face at the same time! Business websites must have clear messages to communicate to their visitors.
If you make your page hard to read even for the most determined of visitors, they will leave your site and go elsewhere. And that means you will end up losing money on a potential sale or ongoing business relationship!
When designing your site, you need to make your content simple to read and easy to digest. Make your readers focus on a single part of the page: your primary content. Don't distract them with flashing images and text linking to unrelated content elsewhere.
Some of the best websites out there are the ones with well-laid, basic information that is easy to remember. After all; the aim is to get people to memorize your brand and what it can offer them!
Pay someone else to do the donkey work.
If you're a busy entrepreneur, the last thing you want to do is spend the little spare time you have building your website! It can often make more sense to get someone like Todays Growth Consultant to build your brand online.
There are scores of web designers and marketing agencies out there. When getting quotes for the work, ensure you have a full breakdown of what will get done and what timescales you will get offered.
And be sure to give them a detailed brief. That way, they will design you a site or marketing strategy that works for you.
There are also a few ways you can pay for the work you have done. Some companies offer their clients the option to pay when certain milestones get reached. Others are willing to accept payment only when the desired results get met.
That's good news for businesses that want to protect their cash flow. Especially when working with a new organization.
Make sure your website is accessible.
We've talked about how your website should be responsive and work well with a variety of devices and screen sizes. But did you know that few websites are accessible to disabled people?
There are Web users that have vision impairments or other disabilities that prevent them from going online. They usually have to work with screen reading software to "speak" website content aloud to them.
In many countries, it's against the law to discriminate against disabled website users. When you develop the look and feel of your site, try to view it from a disabled person's point of view. For example, disable images, stylesheets and Javascript in your browser. Is your website still readable?
Chances are, the answer is no. There are organizations that can work with you to develop disabled-friendly websites. And there are plenty of online tools to help you test and check your site's accessibility.
Remember: just because a person is disabled doesn't mean they don't want to buy from you!
Don't dilute your content.
Many website owners make the mistake of diluting their content. In other words, they create pages that are otherwise irrelevant to the general theme of the site!
One of the ways to make an award-winning website is to ensure it has a clear and precise navigation system. For example:
Home;
About Us;
Products;

Product One;
Product Two;
Product Three;

Blog;
Contact Us.
There isn't any harm in linking to other content within or outside your website. In fact, it's a recommended practice for SEO purposes! But what you link to should be relevant to what you're talking about.
For instance, if you write a new post on your blog, you can refer to (i.e. promote) one of your products if it's relevant to what you're saying. Many people prefer to hire copywriters to take care of their blog and page content. They will ensure that what gets written is not diluted.
By following the above top tips, you will soon end up with an award-winning website! Don't worry; you can thank me later!