Skills In Demand: The Fast Track To Becoming A Business Analyst
by Chandana Das, Senior Content Writer at Simplilearn.com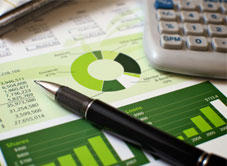 One of the most rewarding careers in the world is probably a career you've never heard of – a business analyst. It sounds so nondescript. But, business analysts are always in demand, and more and more companies rely on them for long-term planning, valuation, and integration with technology systems. Here's how to get started down that path.
Have The Attitude.
First things first. You must have the right kind of attitude for this job, because it's tough. People always say that about their profession, but with this one, it's true. Business analysts are constantly fighting with project managers to get them to return phone calls and emails, they put up with corporate politics, they are responsible for business factors that are outside of their control, they must always strive to make processes and systems more efficient, and they have to have great communication skills because they're always interacting with people at different levels within the company.
Get Your Certification and Education.
You need a certain kind of education to become a business analyst, but you have a few different ways to go about getting it. Some companies prefer you to have a Masters of Science in Finance, master of Accounting, or and MBA.
On top of that, while many companies won't openly state it, it helps to take advanced courses in financial strategy, investment management, and mathematical modeling.
Of course, not all companies require a formal educational background. This company offers a CBAP certification, which is a "Certified Business Analysis Professional Certification". It prepares you for the "real world" challenges of being a business analyst, and more and more companies are opening up to the idea that the cert is at least as valuable as a formal education. Why?
Because many analysts start out as auditors. Businesses value experience – they value the practical, and universities don't really prepare students for the types of situations they'll encounter out in the business world.
What educational institutions are really good at is theory. Ideally, you'll have a mix of both.
Finally, before you go in for your interview, learn the types of interview questions you'll be faced with. Things like UML modeling, the importance of flow charting, and significance of activity diagrams will almost always come up in the interview. Have good answers prepared for them.
You Must Be Skeptical Of Everything.
A business analyst must be skeptical of everything. As an analyst, one of your primary jobs is to ask questions. If you don't do that, you're (more or less) an "order taker" and businesses don't want "order takers." They want "thinkers." You have to be able to effectively communicate with shareholders as well as the management about various issues.
You Must Be Detail-Oriented.
Being detail-oriented comes with the job. A great analyst understand the importance of having clear and concise documentation, almost like a bureaucrat but with less nonsense. They're skilled at balancing large swaths of data with the need to be clear and "to the point."
This is something interviewers harp on, too. When you go in for your first interview, come prepared with samples of your work. By having examples, you show, clearly and unequivocally, what you're capable of.
Aside from being detail oriented, you also have to be a visual person. While you might be good with numbers and data, odds are your superiors aren't – or at least they're not as enthusiastic about them as you are.
They want visual representations of the information you've gathered. Yes, it's a lot of work, and yes you're going to sometimes feel like a grunt, but this is what being an analyst is all about – you're the person who needs to explain complicated concepts and ideas in simple language.
The Office Politics.
No one likes politics – not really. But, it's a fact of every corporate environment you'll work in. You must build wide support for your ideas and methodologies to try to neutralize this confounding factor. Sometimes, you'll get resistance from management and teams, and they'll become unfocused about the long-term goal of your proposal. Your job is to guide them back to a position where they understand that what you're proposing is good for the company and everyone involved.
Always empathize with the stakeholders. They are the ones who, ultimately, own the company. They are, in effect, your boss. They may not always agree with you, and that's OK. If you can empathize with their situation and feelings about what you're presenting, your job will be much easier and you might even convince a few minds along the way.
Chandana Das is working as a Senior Content Writer in Simplilearn.com and handles variety of creative writing jobs. She has done M.A. in English Literature from Gauhati University and is PRINCE2 Foundation certified.

This is an article contributed to Young Upstarts and published or republished here with permission. All rights of this work belong to the authors named in the article above.