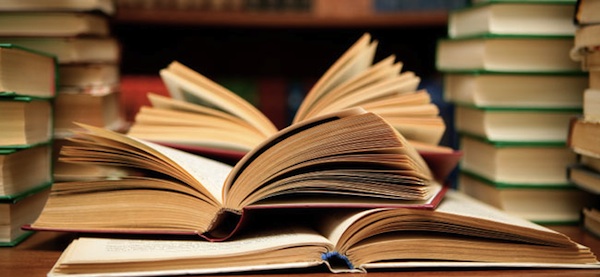 by Bruce Richards, full time trainer at Best STL (microsofttraining.net)
For most small businesses, employees do on-the-job training, but that can spell disaster for startups that need to get workers out there in a hurry. Even the larger, more established businesses need qualified workers to represent them in a positive light, so they struggle with training techniques to get new hires on board quickly and effectively.
It's no wonder so many businesses are hesitant when it comes to employee training. On the one hand, they want their employees to be well-trained and capable, but on the other hand, they don't want to lose the employees they've invested so much in to higher-paying jobs. This kind of thinking hurts the bottom line, though. Employee training is not only good for employee morale and increasing productivity, it boosts your bottom line.
According to HR Magazine, companies that invest at least $1,500 in training per employee each year report 24 percent higher profit margins compared to those companies with lower yearly training budgets. Starbucks is a good example of a company that believes in training and education. They announced recently that they will provide low-cost college degrees for all employees, including half-time workers from Arizona State University, via deep discounts.
Not only that, Starbucks doesn't require their workers stay with the company after receiving their degrees. If you think they are taking a huge risk here, think again. Offering a career training path such as this helps Starbucks attract hard-working career-minded young people. They know that their workers serve them well while they're employed, and some may even stay with the company, stepping into managerial positions someday.
The American Society for Training and Development (ASTD), now the Association for Talent Development (ATD), studied training information from more than 2,500 firms recently. Compared to companies who don't offer employee training, they found companies that offer comprehensive training experiences the following benefits:
A 24 percent higher profit margin.
A 218 percent higher income per employee.
A six-percent higher shareholder return, if the training expenditure per employee increases by just $680.
One example of how training can help a company is with Cancer Research UK, an organization that promotes public health through cancer research. They use MS Project to plan and manage clinical activities, via a specially-designed template. However, it was hard to keep the entire team up to date on using the program in a consistent and efficient manner.
They decided to get some help from Best STL for Microsoft Project training for their Project and Study Management teams. In this case, Best STL used the organization's own in-house template and real-world materials to enable them to include a variety of topics into just one day of training, making it easier for trainees to focus on the concepts they needed to learn.
Although many businesses want to start training programs, most don't know how. To simplify the process, the first thing they need to do is to decide exactly what kind of training they need and where they want to conduct it. Here are some options to examine:
Onsite Training – This is the most common type of training, where a group of employees follow a program in a room provided for that purpose in-house. The benefits of onsite training is that they provide plenty of group interaction within the team. Learning continues after the classes when workers take what they've learned and transfer it to real-time tasks.
The disadvantage is that in-house training requires a large amount of management, because you have to set aside a time and a place for the training, as well as coordinate training times for your workers along with their regular duties.
Workshops, Seminars and Conventions – Employees can attend topic-specific seminars and workshops held in a public venue, like a convention hall or hotel. There is little work to do from a management standpoint and the costs are affordable; however, most public events are generic. The topics may not relate directly to your company.
Another alternative is training at business schools and universities. They work well for middle-to-upper management and include topics targeted to practical usage and business theory. However, these types of training venues are pricey and take workers away from their desks for days or even weeks on end.
E-Learning – A practical solution is online learning, or e-learning. Flexible and fast, it doesn't take employees away from the job for large periods of time. Scheduling is easy, since training times are flexible. E-learning is less expensive than classroom learning and workshops.
Workers proceed at their own pace and avoid downtime. They can access the course information whenever they need to. The only downside is that some people can't self-motivate, so they may need the encouragement of an instructor for learning.
Considerations also include costs, subject matter and time involved in the training program itself. Management needs to take all factors into consideration before making the decision on what type of training they want to implement for their team.
Bruce Richards has been a part of the IT and professional skills training industry for some time now. He is a full time trainer at Best STL (microsofttraining.net) and can deliver MS Office, Technical or Professional Skills training events. Bruce is enthusiastic about IT training and Professional Skills Development. He aims to work with the world's leaders in this area, and contribute to the ongoing improvements of training programmes in all areas.  He enjoys sharing his insights and research on IT industry related blogs.