Christmas represents a fantastic opportunity to grow sales through targeted direct mail marketing campaigns. But while consumers are often more open to spending money or signing up to offers during the festive season, they have far more options to choose from than at other times of the year. The marketplace is at its most competitive during the Christmas period, so your marketing campaign needs to be professional, eye-catching and tailor-made for your target audience.
Build a mailing list.
Before you start to produce any marketing materials for your direct marketing campaign, you will need to identify who your target customer is. This will allow you to tailor you entire message to a particular demographic group, thus maximising your return on investment. Rather than have your own staff spend time and resources on building a mailing list, paying a reputable marketing company for a list of contacts that reflects your target audience will probably be a cost-effective move. Christmas is a relatively small window of opportunity, so you need to ensure that your message doesn't fall on deaf ears – you won't get a second chance to get it right.
Give your target customers value.
Simply preaching about your products and services at Christmas isn't going to be enough to persuade customers to part with their cash at such an expensive time of year. By providing offers, bonuses and discounts that your target market is likely to identify with, you can increase customer engagement without spending a fortune. And because you're trying to exploit a time-sensitive sales opportunity, you should give customers a valid reason to buy now rather than later.
Choose the right envelopes.
The quality of envelope you choose for your Christmas direct mail marketing campaign is critical to the success of the entire endeavour. The envelope that contains your message is the only thing guaranteed to be seen by the recipient, so it needs to be unique, intriguing and attention-grabbing. Custom made envelopes set your brand and its message apart from your competitors. The use of Christmas fonts, colour schemes and messages will prick the interest of your target customers, but it's important to give some thought to the size and quality of envelope you choose. Spending some time on a bespoke design with a designer or printing expert will pay dividends in the long run.
Write engaging copy.
Research has shown that copy needs to grab the attention of readers within the first few sentences. Unless your message is concise, easy to understand and engaging, the likelihood is your mail will be thrown into the bin with the dozens of other mail-outs the average householder receives during the Christmas period. In order to grab and hold the attention of your customers, you should concentrate on communicating the benefits of your products or services – and not the features. In addition, you should include a call-to-action, which leaves the reader in no doubt about what they should do next.
Test and follow up.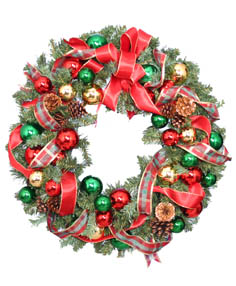 Direct mail marketing is a continual process of trial, error and improvement. The first marketing campaign you undertake will likely be strewn with errors or opportunities for improvement, but you won't be able to identify them unless you test the efficacy of your strategy.
Monitor which demographic groups respond best to the various marketing messages you employ, and make tweaks where necessary. You can do this by including a code or voucher in your marketing mail, which the consumer must redeem for an attractive benefit.
It's also a good idea to make contact with the customers who responded to your mail at a later date. This will allow you to collate feedback on the product or service you supplied – ensuring maximum customer satisfaction.
Particularly at Christmas, people like to receive festive mail through their door in the morning. With a thorough marketing campaign and some high-quality custom made envelopes, you can spread some festive cheer amongst your customers – and increase your sales as a result.