by Ian Cowley, managing director of www.cartridgesave.co.uk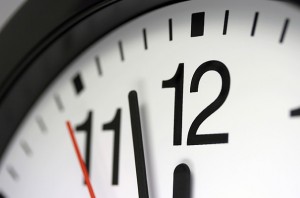 You may have noticed that the world doesn't work 9-5 any more.
Regardless of what a company's business is, chances are your workers would like to work earlier, work later, get unscheduled time off, work from home or work remotely.
The way we live in 2014 means the demands of home and work need careful juggling. Employers should do everything they can to make this easier and this means offering flexible working.
We were nervous when we first offered flexible working to staff, but it can bring great benefits if managed correctly in terms of increasing employee satisfaction, employee retention and productivity.
If something is going on at home, if the staff member can't get in, it benefits them. Some people get up and are in for 8am, others prefer to start at 10am. If the job allows it, so do we.
Not every job role is suited to flexible working. We wouldn't do it in our contact centre or warehouse, for instance. Sometimes there is a case for having people all together in the office as that environment can aid productivity and morale. Additionally, within a small business, the caveat is always there that flexible working must not disrupt the business.
However, just because someone is in the office all the time it doesn't mean they are doing anything. So many jobs now are completely measurable, you can see outputs and results. It's not about where you are, it's about what you produce.
Some roles are particularly hard to recruit for so offering flexible working is a great way to retain staff you might otherwise have lost. For instance, we are based in the North West, but one of our full-time workers lives in Bristol. We didn't want to lose him when he was relocating – he is a developer and programmer and we have found it hard to recruit for his type of role in the past. We felt he was a good candidate for remote working as he's not the sort of employee who needs constant watching. When we made the offer, we said we'd see how it worked out on a trial basis – that was three years ago.
To keep him involved in the day-to-day life of the office, he has a daily call with the team. We also have full collaboration in our systems, use Google docs for everything and have the capacity for screen sharing.
While lifestyle changes have led the rise in flexible working, technology has enabled it. In terms of equipment, it's quite easy these days to let people work from home. If you have a laptop and a broadband connection, you are all set usually.
In lots of jobs, staff are putting the hours in, more than they are contracted for. So it's nice to have downtime as well to allow you space to think and be in a different environment. I'd have no problem with a sales manager, for instance, working one or two days a week from home or remotely. That change of scene would actually benefit them.
Flexi time is another thing employers can consider and is easy to manage. Simply put, if you deliver more than your core hours, whether that's due emergency jobs, late night calls or any other reason, you get that time back. This can mean a long lie for some if they fancy it, or even saving the time up until it gives them an extra day's leave.
We have found that this system makes it easier to ask people to go out of their way for you. If you treat people right, they will be more likely to share your goals and be bought in to what the company is trying to achieve.
Flexible working practices will very soon become the norm. In terms of recruiting graduates, it is already the way for us and we offer it at the recruitment stage rather than being asked to provide it by a new starter. If we want to get the best staff, we have to offer flexible working conditions.

Ian Cowley is the managing director of the UK's largest dedicated printer cartridge company –  www.cartridgesave.co.uk.