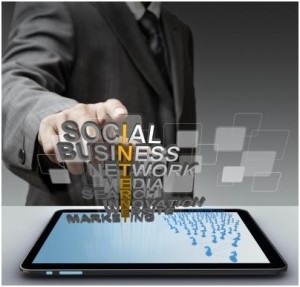 Entrepreneurship is risky and time consuming. It's why more people don't do it. If you have a fledgling start-up, you may find yourself working 80-100 hours a week to make things work. In the best of times, you'd have a level head to deal with every aspect of your business, but at this point you really need some help to tie up loose ends. Fortunately, services exist to cover some of your most time-consuming tasks, leaving you free to deal with more pressing matters or… egads… take a nap.
Here are some of the best ways those running a start-up can maximize their time and energy, by outsourcing basics tasks to outside professionals.
Social Media Management.
More than 30% of all customer interactions happen on social media, and this number is growing all the time, especially in mobile. Global Response, and other service providers, expand the role of the traditional call center, handling all of your customer interactions at your myriad social media contact points. If you are a business of sufficient size, you likely have a dozen or more social media accounts, between Twitter, Facebook, LinkedIn, and others. You simply don't have time to keep your presence fresh, answer every question, deal with negative sentiment, follow conversations across hours and days. Social Media Managers are versed in your company culture. They know exactly how you'd do this work, if you had the time and, if there is a moment when you absolutely need to step in, they know when to contact you.
By keeping your social media updated and relevant, you provide an active face to the public. Most of your new customers will find information about you through these kinds of sites and apps. Make sure you give them adequate content and attention.
Accounting.
It is a good practice to manage your own books, insofar as you are able to do it well. By keeping abreast of all the financial comings and goings within your various accounts, you won't be blindsided by oversights. However, in order to maintain all of your financial documentation scrupulously, it is important to hire a financial professional to manage your money. Like the social media manager, your financial person can alert you to things that need your attention only when they arise. Otherwise, your finances will be cared for without you having to worry too much about it.
Another option is to invest in sophisticated financial software, making it a lot easier to visualize and organize your data, giving you notifications when important payments need to be made, and other issues.
Traditional Call Center Services.
If your start-up is taking off, you can't be on the phone all day, fielding questions and putting out fires. Call centers still fill an important role, even as social media is continuing to bloom. Let a call center carry your brand message forward in every customer interaction, making your clients feel respected and important, without you having to spend hours fielding calls.
As you grow, there will be many other opportunities to outsource time-consuming tasks. You need to strike a balance between a boss who knows what's going on in your business while letting others do some of the heavy lifting, and a harried professional trying to do everything yourself. By finding the correct balance, you'll save yourself a lot of headaches and give your customers better service than you'd be able to give yourself.